Сlean and maintain your home's indoor air quality with the best-performing purifier!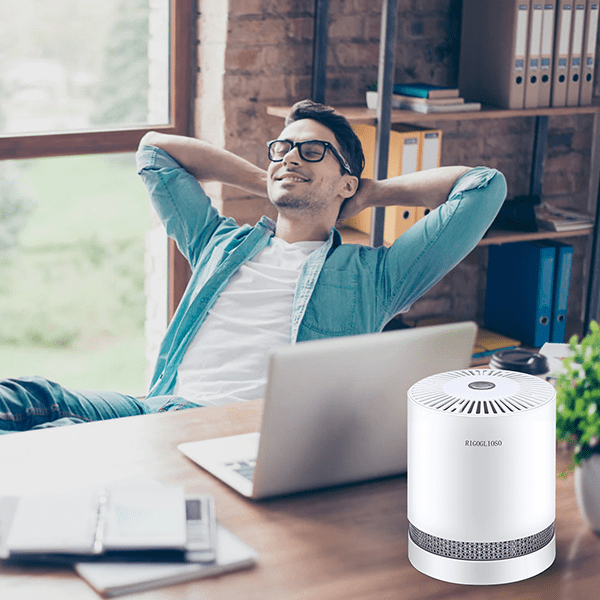 This portable air purifier is simple and compact. It's used to create a clean and good air zone at home, in public places or other. Plus, it regularly sterilizes the environment to protect your safety. It's easy and safe way to eliminate all mold spores, bacteria, viruses, smoke and pet odors from the air of your home, office, etc.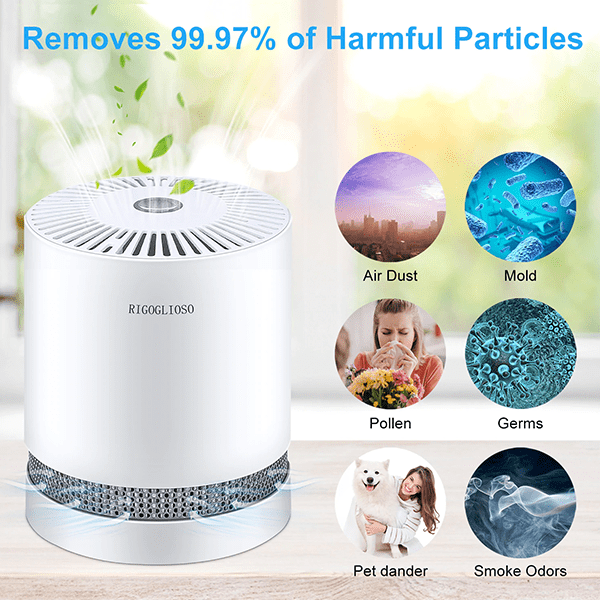 That's why people suffering from allergies or asthma find this air purifier with High Efficiency Particulate Air (HEPA) filters really helpful. It allows to remove fine particles and common allergens from the air we breathe in. So, if you are a person who is health conscious then it would be a perfect device for you.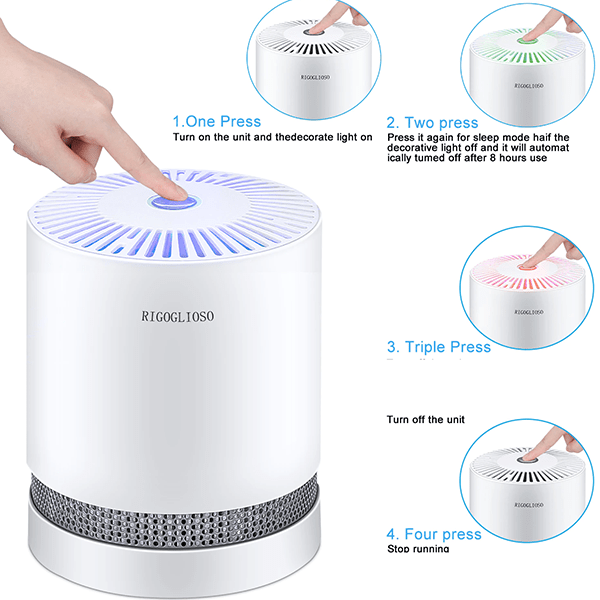 In addition, the sound is very quiet during operation and will NOT disturb you when you work or rest. Furthermore, it's small and flexible, easy to carry around and convenient.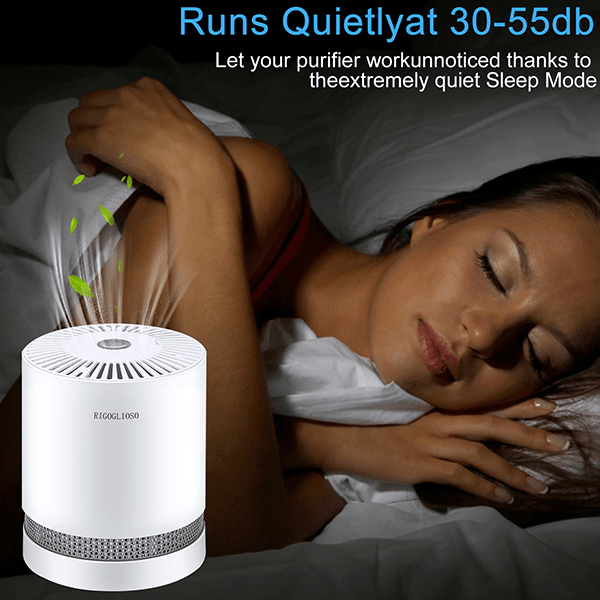 But do you know how this air purifier works? It releases negative ions and attaches them to the air around you and to the unclean particles in the air, making them negatively charged. The negatively charged examples repel each other, fly away from your breathing space, and are attracted by the nearby positively charged surface, forming large particles, which sink to the bottom by gravity, so as to avoid entering your breathing system. Negative ions bring high efficiency air filtration, it also is good for emotion lifting, no ozone. Give yourself a healthy and secure living environment. Feel refreshed and enjoy inhaling the fresh air!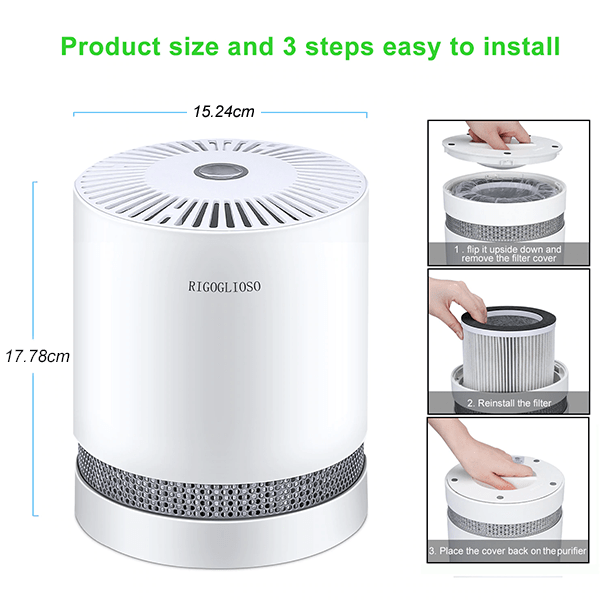 ✔️ EASY OPERATION — There is one button on the top of the purifier for all functions. First push of the button is to turn on the unit with high speed setting for continuous use. Second push is to change the fan speed to low setting for sleep mode. The light on the top will dim. And you can soundly slumber without disturbing noise. Third push is to turn off the purifier.
✔️ IMPROVES AIR QUALITY — It allows to make air disinfection, deodorization, dust removal and radiation protection. Plus, it's great for allergies because it can remove fine particles and common allergens from the air.
✔️ EFFECTIVE FILTRATION SYSTEM — Clears up to 99% of common airborne pollutants and toxins. The filter removes odors left behind from activities like cooking and smoking.