Description
Keep your home filled with the soothing scents you love with the Essential Oil Diffuser, which spreads a relaxing and pleasant aroma to any room!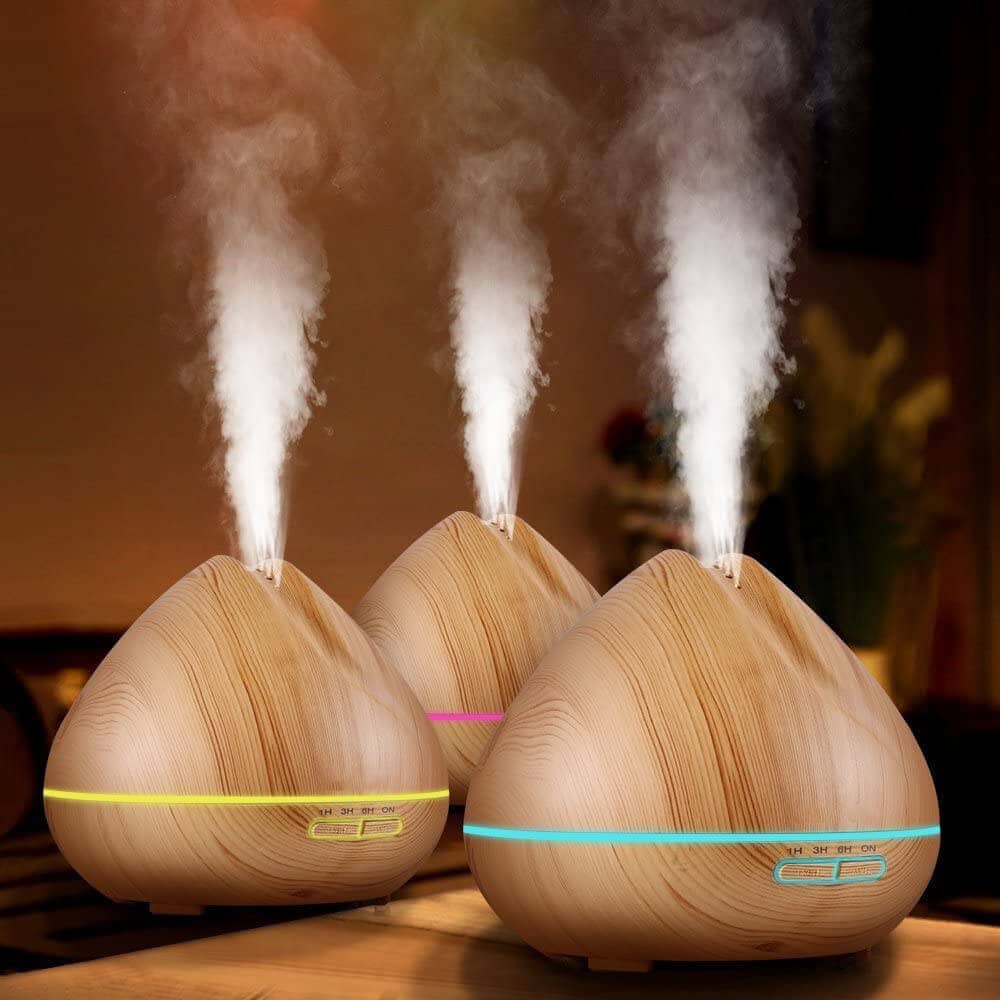 This Essential Oil Diffuser has a contemporary wood-like design that will add to the look of your space and will easily enhance the air quality in your home. The device humidifies the air by utilizing ultrasonic vibration to release an ultra-fine cool mist and spread the essential oil microparticles into the air to fill your space with the fragrance of your choice. This type of aroma diffuser creates a mist that suits perfectly for an aromatherapeutic environment because no heat is applied to the essential oil, keeping its healing properties intact.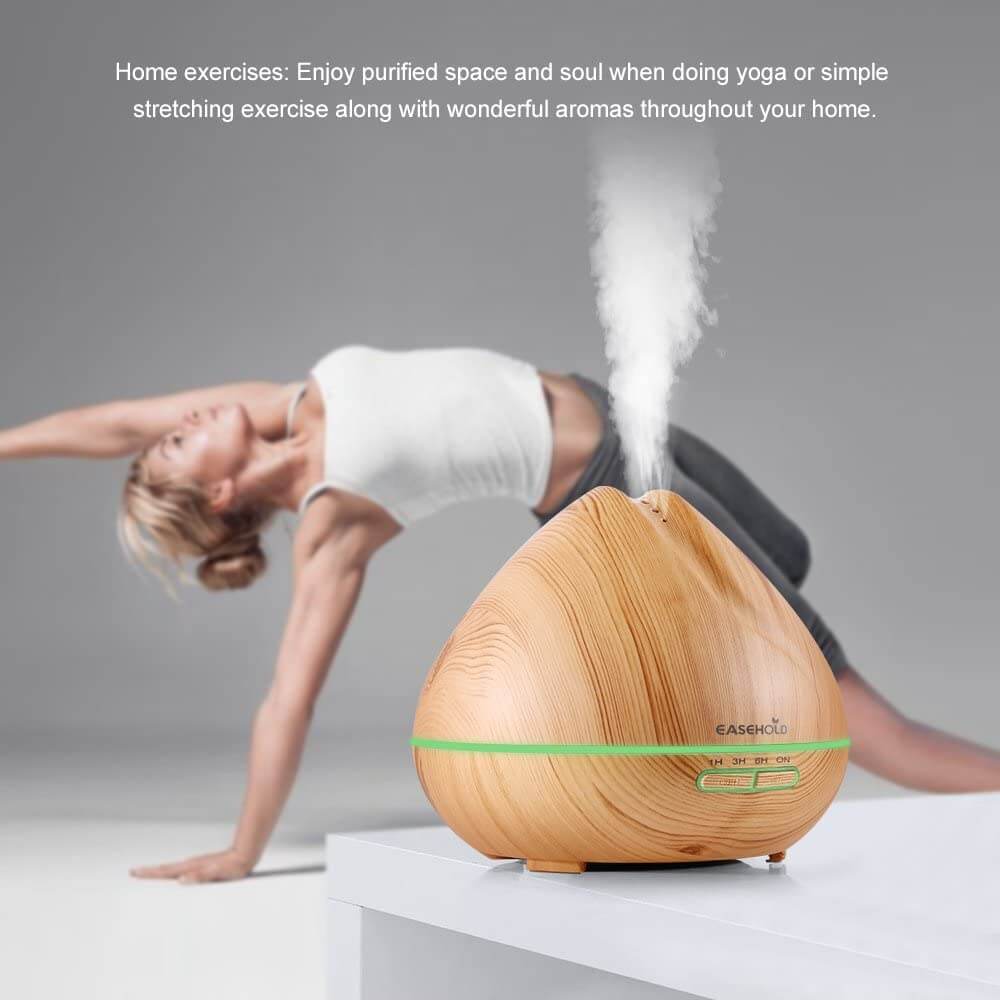 The benefits of using this essential oil diffuser:
Delivers maximum humidifying due to ultra-fine mist
Enhances your home or work environment with soothing aromatherapy
Provides moisture to dry or chapped skin during the cold months
The unique tulip design makes an appealing addition to your home decor
Creates a calming atmosphere in your space, providing relaxation and a therapeutic effect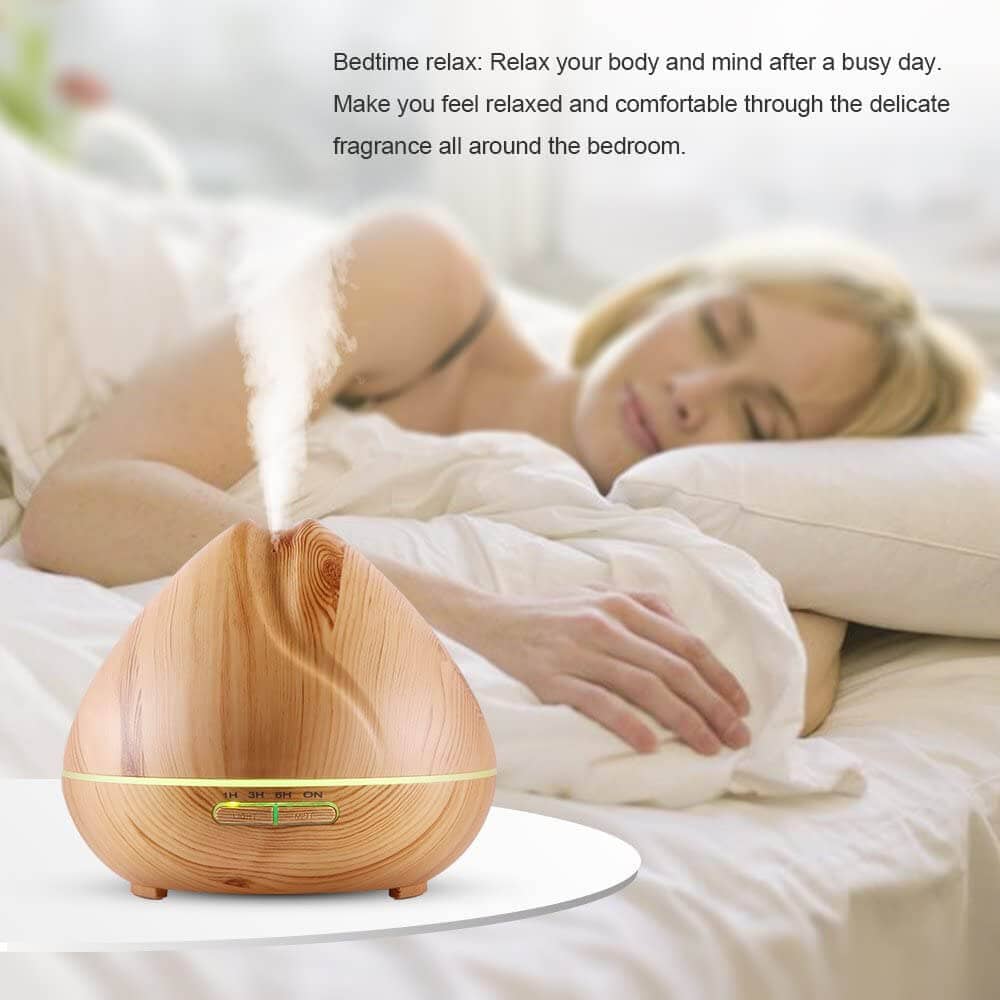 Drawing inspiration from the beauty of blooms, this aroma diffuser was designed to combine natural beauty with high quality life. The elegant wood-like grain finish, the tulip shape and small size blend easily with a variety of decor styles while effectively diffusing your favorite oils and adding a soothing aroma to your home to create a calm, restful environment. The small size makes it ideal for placement on your desk, shelf, or side table. With soothing aroma dispersing around the room, you can enjoy a pleasant and comfortable resting with playing games, watching TV, or reading on the sofa. This essential oil diffuser features sensory experience with gradient lighting effects for extra element of relaxation, and the 10-hour run time with automatic shut-off means you can relax and enjoy your chosen oils without having to worry about turning the diffuser off.
Simply fill the 500ml tank with tap water, choose the essential oil of your choice and get ready to experience calming aromatherapy.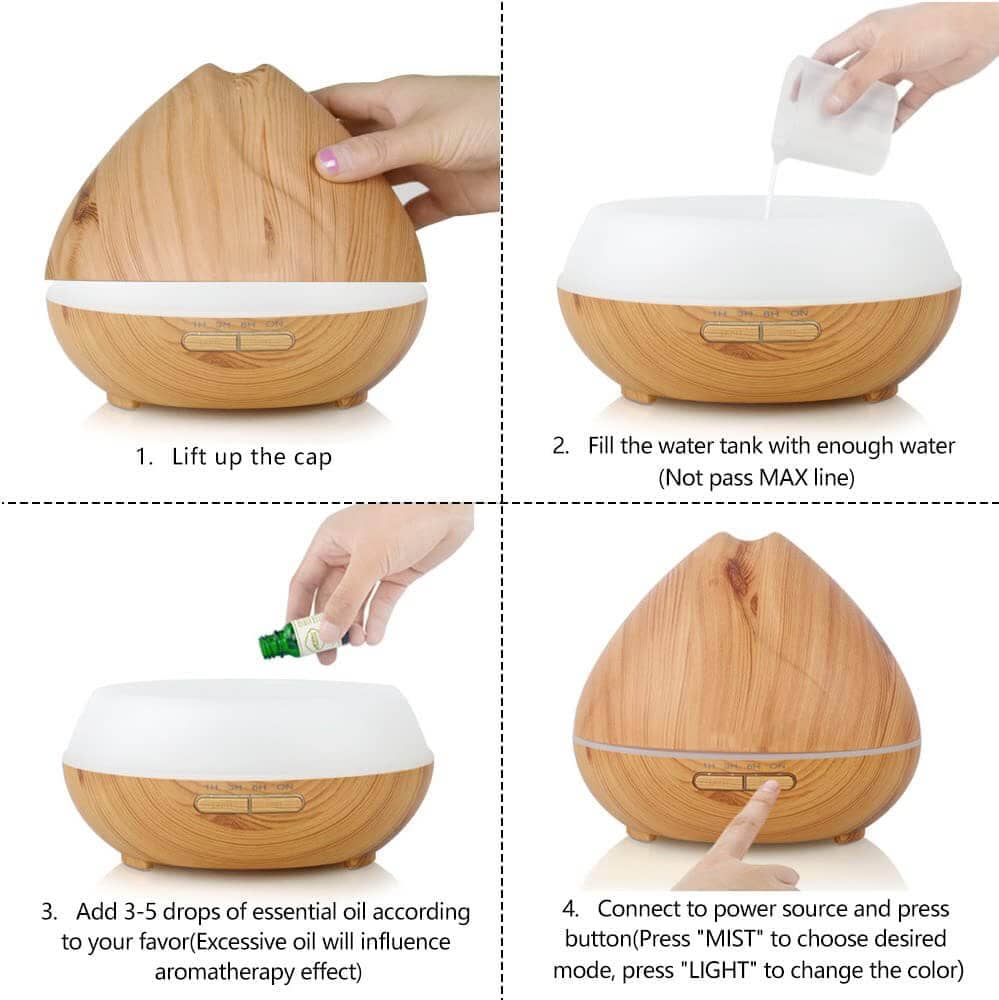 KEY BENEFITS
✔️ WOOD DESIGN — Stylish wood grain finish goes perfectly with any environment, whether it is your home or office. 
✔️ ESSENTIAL OIL USE — the oil diffuser emits a generously fragranced mist when used with your favorite essential oils Distributes the many therapeutic benefits of essential oils for deep relaxation and hydrating humidifying.
✔️ TIMER WITH AUTO SHUT-OFF — Can be programmed to run for 1 hour, 3 hours, 6 hours, or continuously until the water runs out, which prompts a convenient auto shut-off mechanism.
✔️ 500 ML CAPACITY — Features up to 10hr run time for long-lasting enjoyment.
✔️ 7 LED LIGHTS — Glows with 7 color choices of soft LED light: white, green, purple, pink, blue, yellow and red. You can choose your favorite color or let them automatically rotate to suit your mood.
✔️ SIMPLE OPERATION — Just add tap water with a few drops of essential oil, press the button on the right to turn on the mist, press the button on the left to turn on the light.
✔️ WHISPER QUIET — Due to ultrasonic technology, the diffuser is extremely quiet when it's working which is beneficial for a good night's sleep.