Description
Get super warm and cozy wearing a hooded blanket!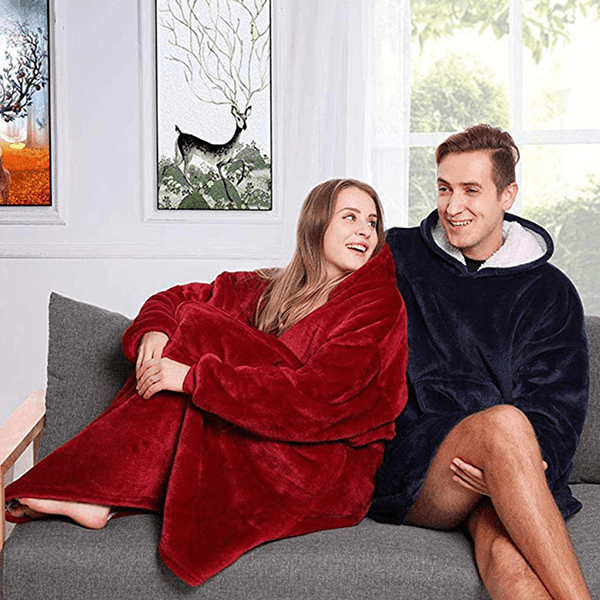 This warm and thick hooded blanket is an innovative cross between a hoodie and thick flannel blanket. It will help to keep you cozy and warm. If you have trouble staying warm at home, this hooded blanket is able to completely solve your problem. Moreover, if you wish, you could take your blanket everywhere — it's very convenient!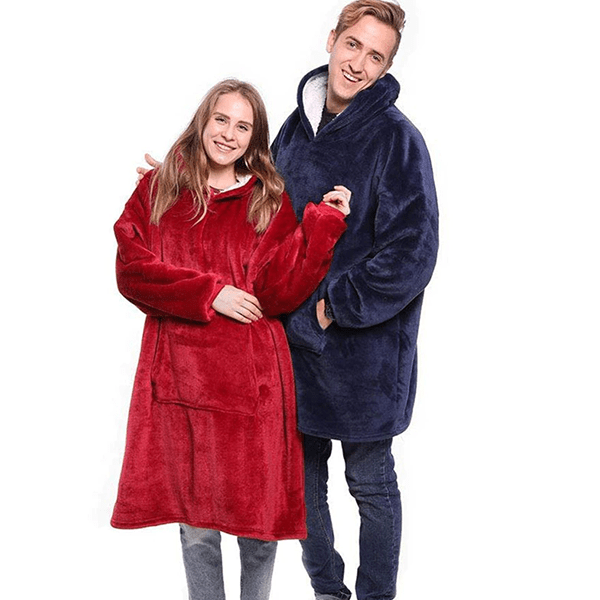 That's why this hooded blanket is the perfect choice for the cold weather — for example, you can wear it on cold lazy days lounging on your sofa or bed.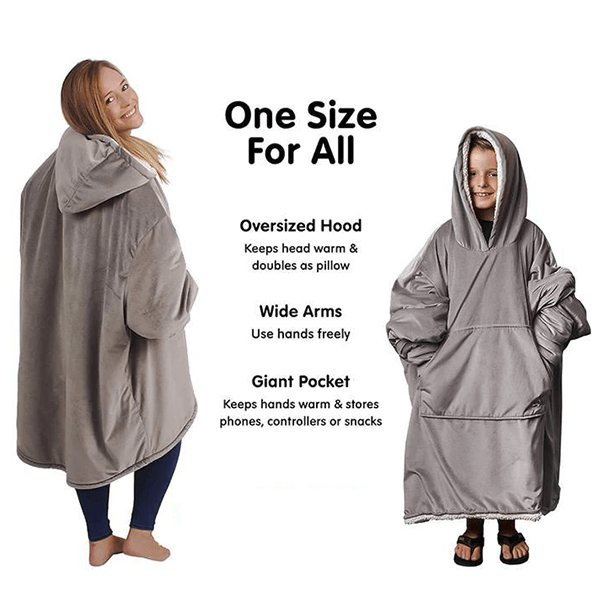 The material that this blanket was made of is also very smooth and silky that gives you extra comfort while you sleep and rest.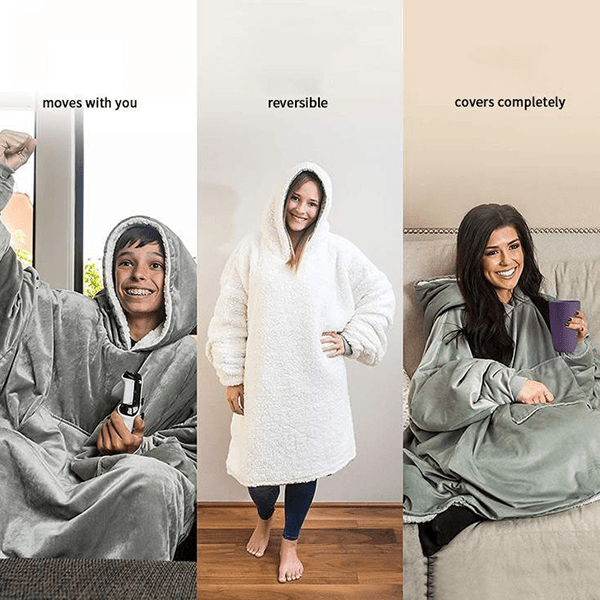 But… is that it? What's the added value of this product? It has an open bottom so you can easily move around conveniently wearing it. Besides, this pocket blanket is loose so you'll feel very comfortable with it. And eventually, this blanket hoodie is along and would reach up to your knees — you won't get cold.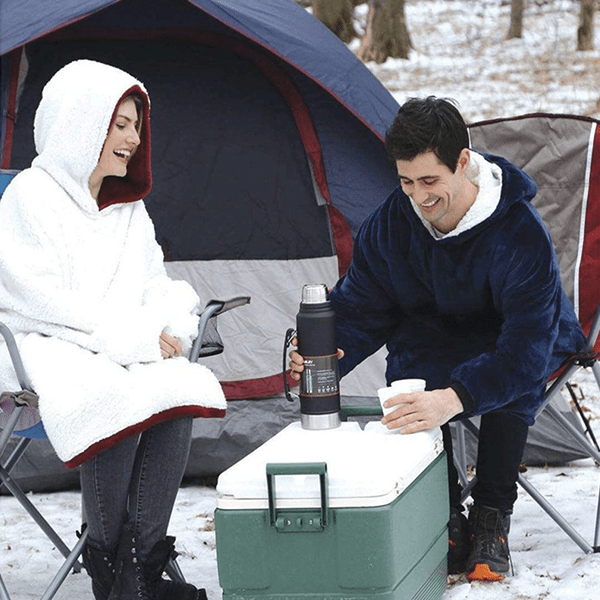 ✔️ COZY & RELAXING — The lightweight construction of this hooded blanket makes you enjoy a relaxing day lounging around watching the games or just keep yourself warm when you get out of the shower in the morning.
✔️ SUITS EVERYBODY — Keep yourself winter-ready with our fuzzy hoodies and cover yourself from head to toe with our premium size that fits everyone — men, women and kids.
✔️ TAKE THE COZINESS WITH YOU ON THE GO — The hooded blanket can be perfect for home, office, dorms, parties, camping & more.