Heat baby wipes to just the right, soothing temperature!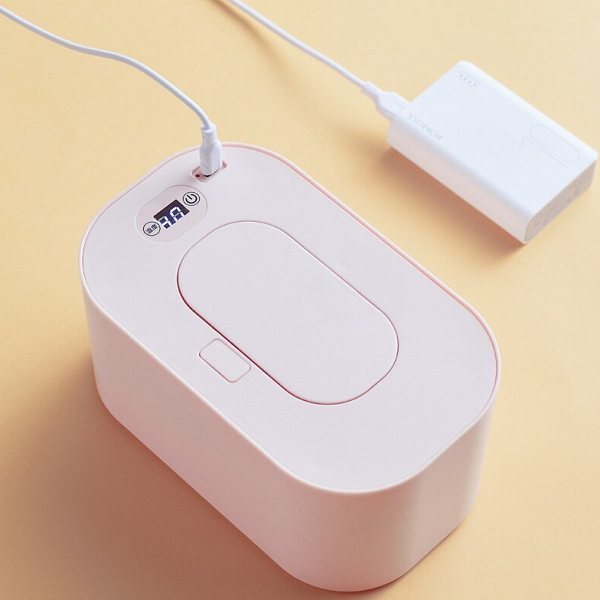 Our wipe warmer helps bring diaper wipe temps from chilly to warm, making them less shocking to babies' tiny bottoms. It will keep your little ones calmer and more comfortable during changing times. Its fast heating technology allows to heat the top 4-5 wipes in about 20 minutes to the right comfortable temperature for sensitive baby skin and developing nervous system. Moreover, it allows keeping baby wipes fresh, moist and free from discoloration. This allows the warm wipes to soothe and calm your baby — no more crying, not too hot, not too cold!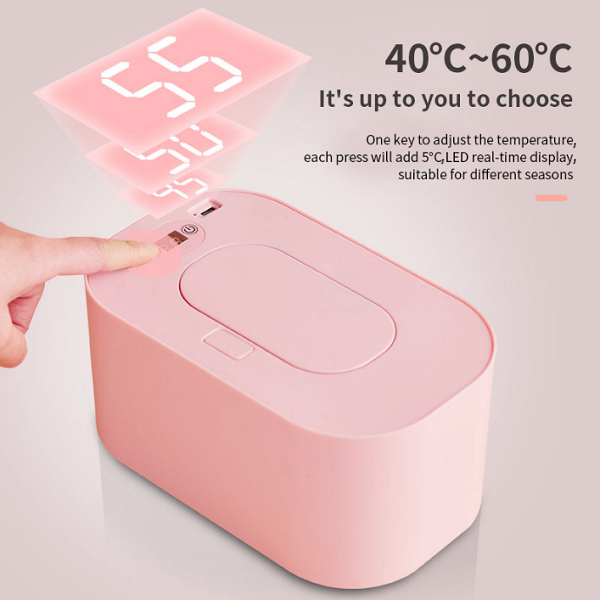 The wipe warmer has a built-in thermal protector and automatic power-off defence when the temperature is too high. You can also control the temperature by yourself between 40°C and 60°C. This must-have item has three operation modes — High (Red, up to 60°C), Medium (Blue, up to 45°C) and Medium (Green, up to 30°C). Press the button and adjust the temperature by 5°C with each press.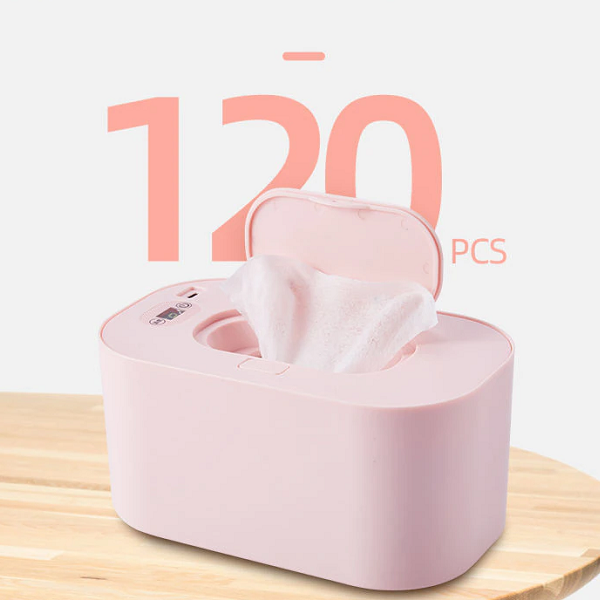 The newly designed spacious compartment stores a generous amount of wipes up to 120 pcs and fits all standard wipe brands. The wipe warmer is made from premium, durable and practical material with high-temperature resistance. Made for parents with thoughtful design and helpful features.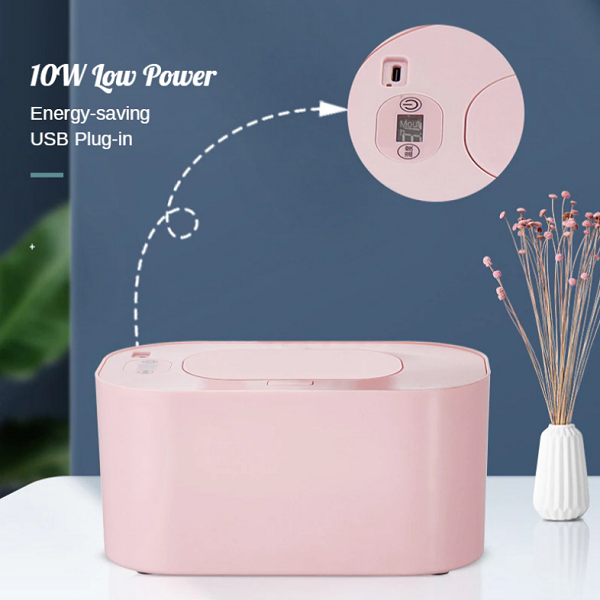 ✔️ MAKES DIAPER CHANGING EASIER — The wet wipe is usually cool (if not cold). And its temperature is usually enough to wake up any child. But warm up that same wipe, and it's a whole different ballgame. Your child won't be as shocked with every diaper change. And, less crying will be the result!
✔️ KEEPS WIPES HYGIENIC & CLEAN —  Do you think that a warm and moist environment will facilitate the growth of bacteria? Because of this… it's easy to question if wipe warmers are sanitary. But, most modern baby wipe warmers have EPA-approved antimicrobial agents built in. Plus, this wipe warmer is detachable, so it's very easy to clean. Deliver freshness and better hygiene to your baby!
SIZE GUIDE