Feel comfortable in shoes, socks or bare feet!
If you sit more than eight hours a day, this feet rest cushion is just right for you! It reduces pressure on your legs, lower back and waist, ankle swelling, straightens the body to promote blood circulation. The cushion stops the pain and appearance of varicose veins. It also prevents blood clots which can lead to deep vein thrombosis.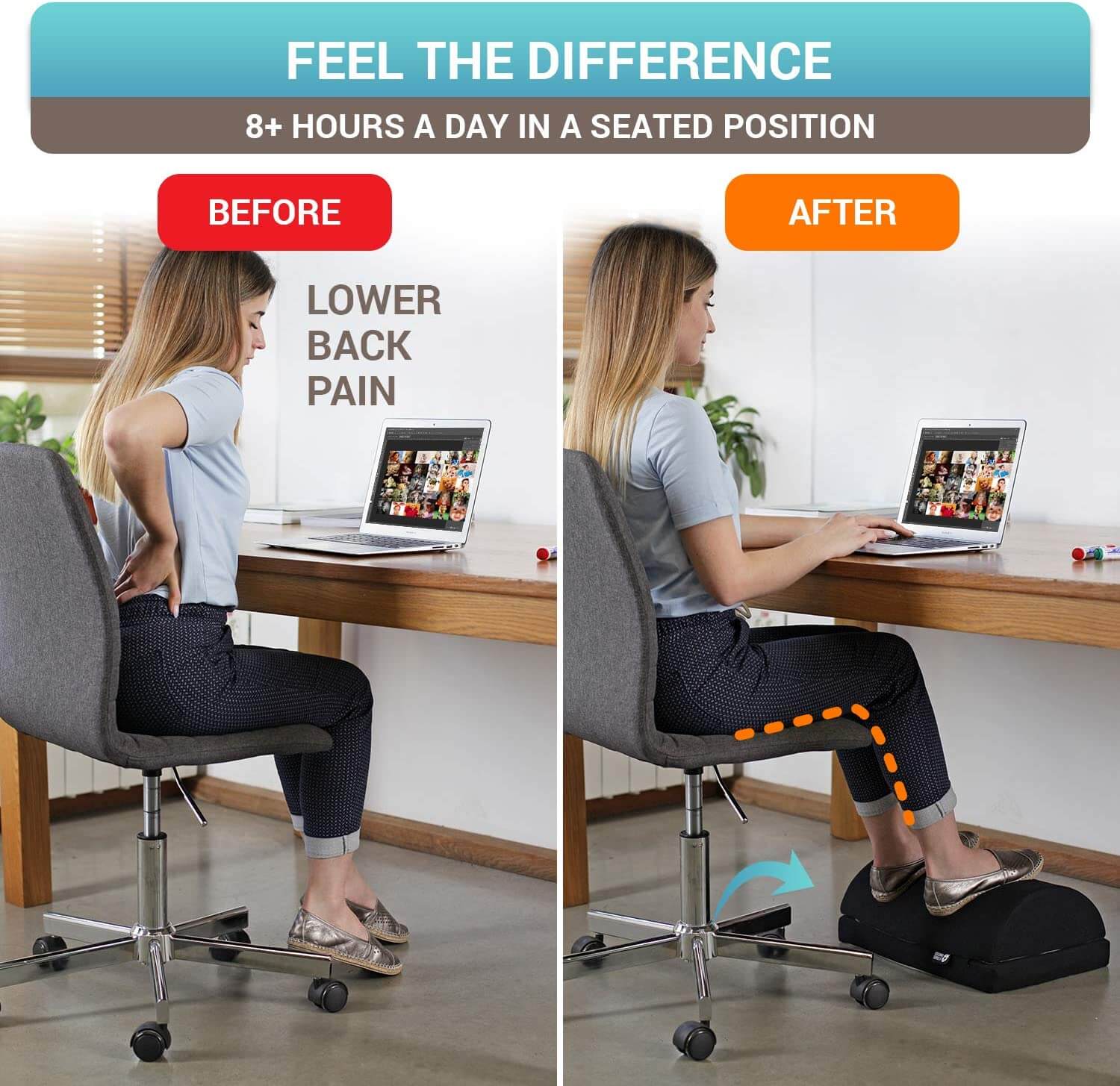 Non-slip bottom of our Feet Rest Cushion with rubber micro-beads provides excellent grip on most surface, such as flooring or carpets. Will not slide on or scratch your floors when using under desk. This Feet Rest Cushion is highly durable for use. Ideal for shoes, socks and bear feet. You can use it any time: while working, siting at home or office, sleeping in bed or travelling by airplane and going on trips in the car.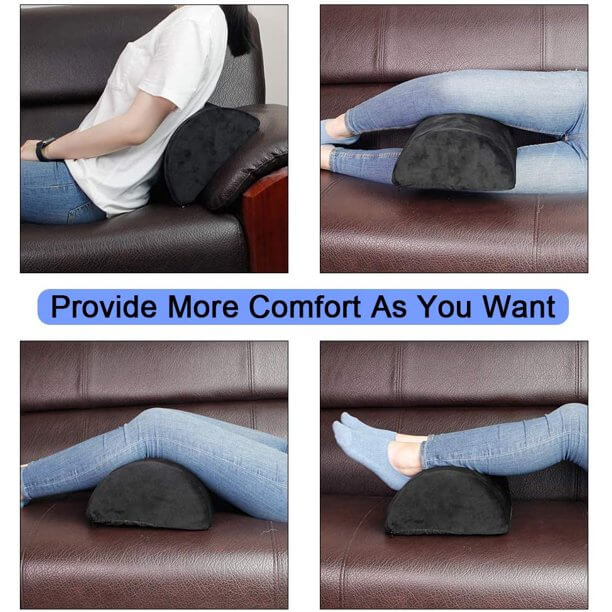 The benefits of using the

Feet Rest Cushion:
PAIN RELIEF – our Feet Rest Cushion helps to relieve leg, foot, knee, lower back, hip, ankle and joint pain by allowing leg muscles to rest. 
BLOOD SYSTEM –  blood circulation improves and veins distention lessens by raising the legs.
LEG REST – decreases aching and eliminates strains due to long periods of sitting on chair.
DUAL FUNCTION – turn the Feet Rest Cushion upside down to achieve a rocking motion. Keep your legs and feet moving for improved concentration.