Stop struggling with waking discomfort, get the Memory Foam Leg Pillow and enjoy a more relaxed sleeping posture and orthopedic pain relief!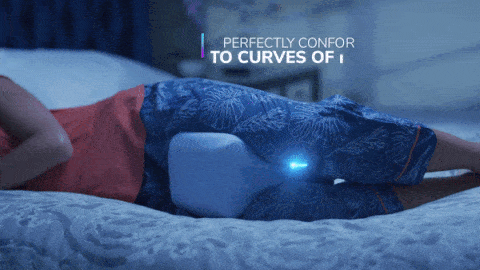 We spend half of our life on sleeping and the quality of our sleep is essential to our health. If you wake up stiff, sore, and with lower back pain — this contoured leg pillow provides all the comfort and relief you need for a restful night's sleep. Located between the legs, the pillow provides knee support to relieve the muscle and vertebrae pain, eliminate pressure points, improve blood circulation, reduce sciatic nerve pain and varicose vines. This is a good treatment for knee, hip, lower back, lumbar, spine, arthritis, joint, nerve, and sciatica pain. The therapeutic effect of the leg pillow allows you to properly align your spine and reduce the pressure during sleep, which guarantees you a painless awakening.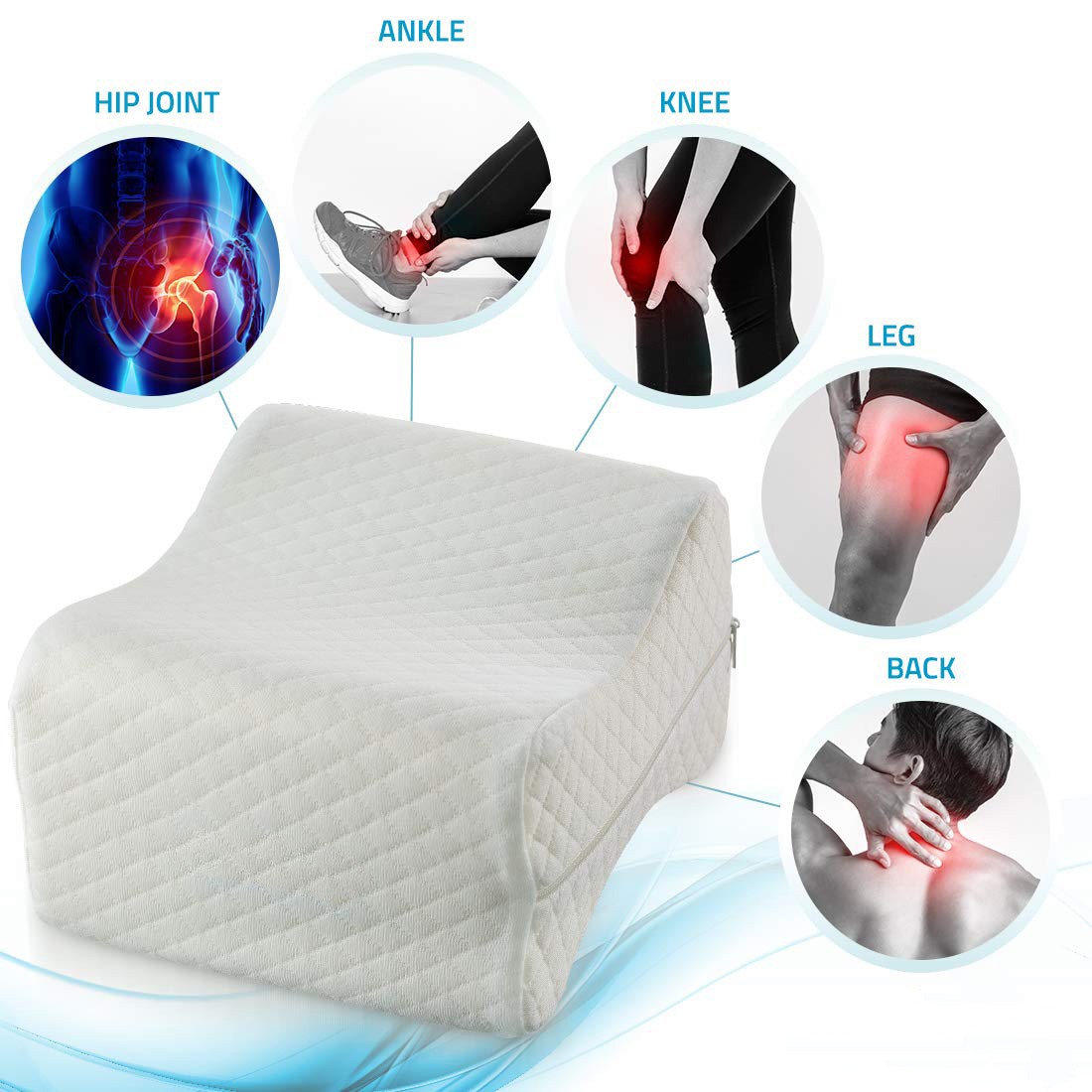 The benefits of using the memory foam leg pillow:
Promotes enhanced spinal alignment
Relieves sciatica, lower back, and hip pain
Eliminates restless legs syndrome
Relieves stress from the waist during pregnancy
Helps after surgery or medical treatment
Improves blood circulation for side sleepers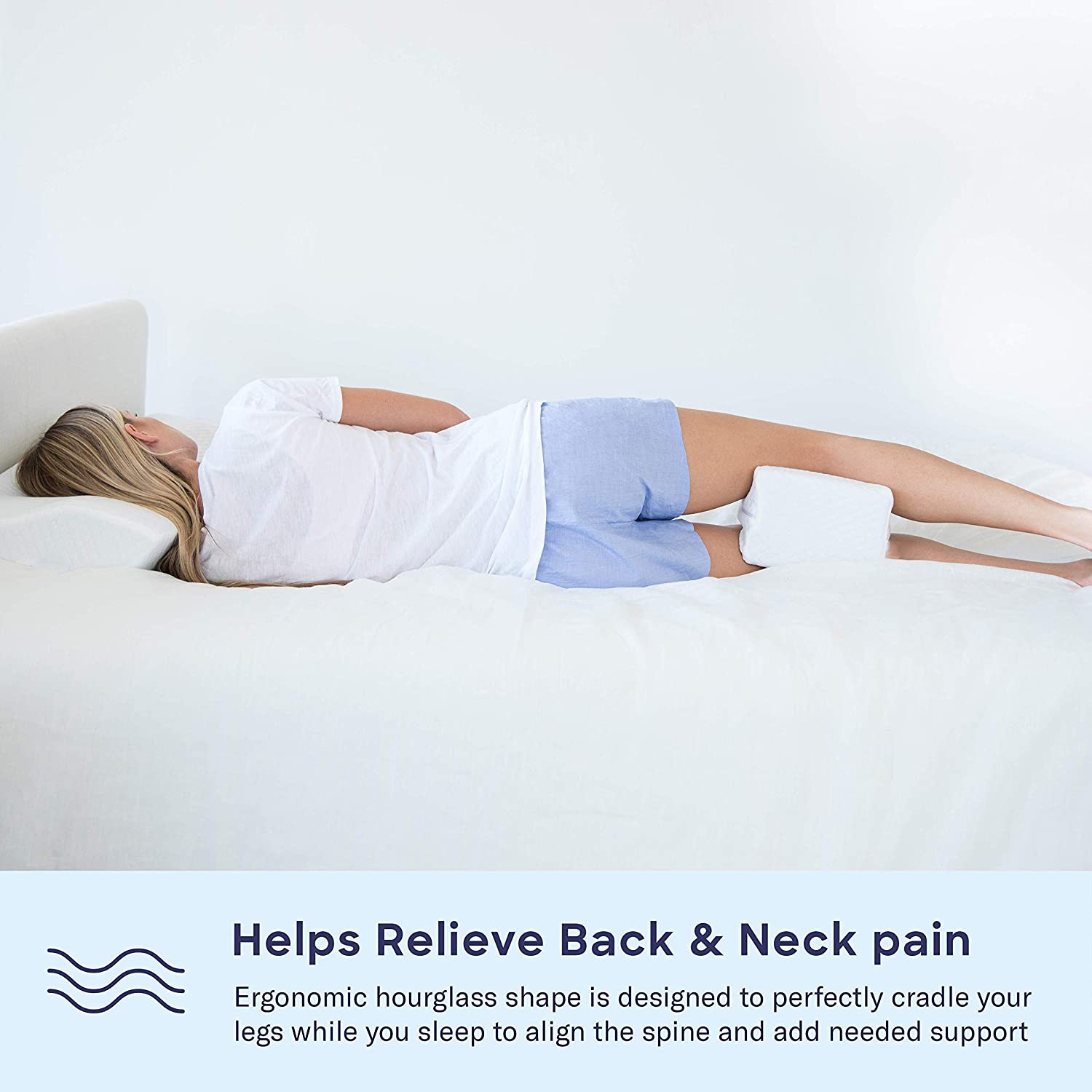 The memory foam leg pillow is recommended for:
Side sleepers — Side-sleeping can put pressure on your spine, hips, and sciatic. The pillow between the knees when helps restore natural alignment, reduce stress on the hips and lower back, and even improves circulation for side sleepers.
Back sleepers — Many people find that sleeping with a pillow below their knees can relieve tension and stress. This can also lift the lower body, help adjust posture, and improve blood circulation to the legs. You can use two pillows together for full-body alignment during sleeping on your back.
Pregnant women — For many pregnant women, putting a pillow between their knees to sleep will reduce the pressure on the hips and pelvis. The knee pillow can also help pregnant women who have spinal instability due to back problems.
People with lower back or knee pain — The pillow separates the upper knee from the lower one and creates the correct spacing between them. Keeping legs and knees aligned reduces pain, providing comfort for the lower body during the night.
People suffering from varicose veins, arthritis, arthrosis, osteochondrosis, as well as restless leg syndrome (RLS) — the knee pillow provides additional stability and helps prevent the legs from moving too much.
People with post-surgery recovery.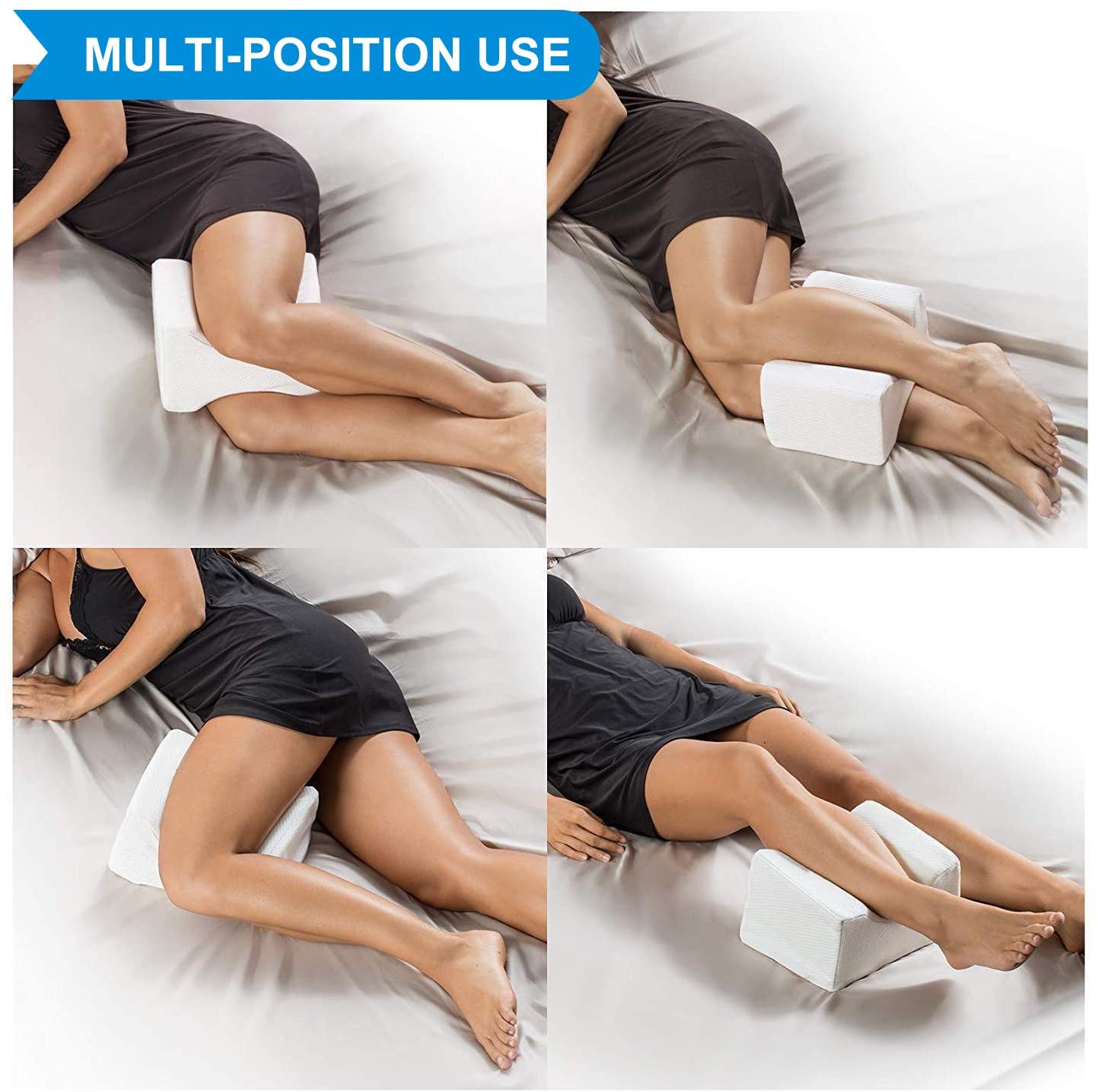 The hourglass-like shape of this knee pillow contours to fit naturally and comfortably between your knees and thighs. It provides the proper spacing for your legs without getting in the way of your restful sleep. Fold the pillow and place it between your knees or legs while sleeping, or use it to elevate your feet, knees or calves; open it up to use under your legs as a leg rest for extra support. The leg pillow provides various support options and properly aligns legs, hips, and spine to restore natural alignment for a better night's sleep.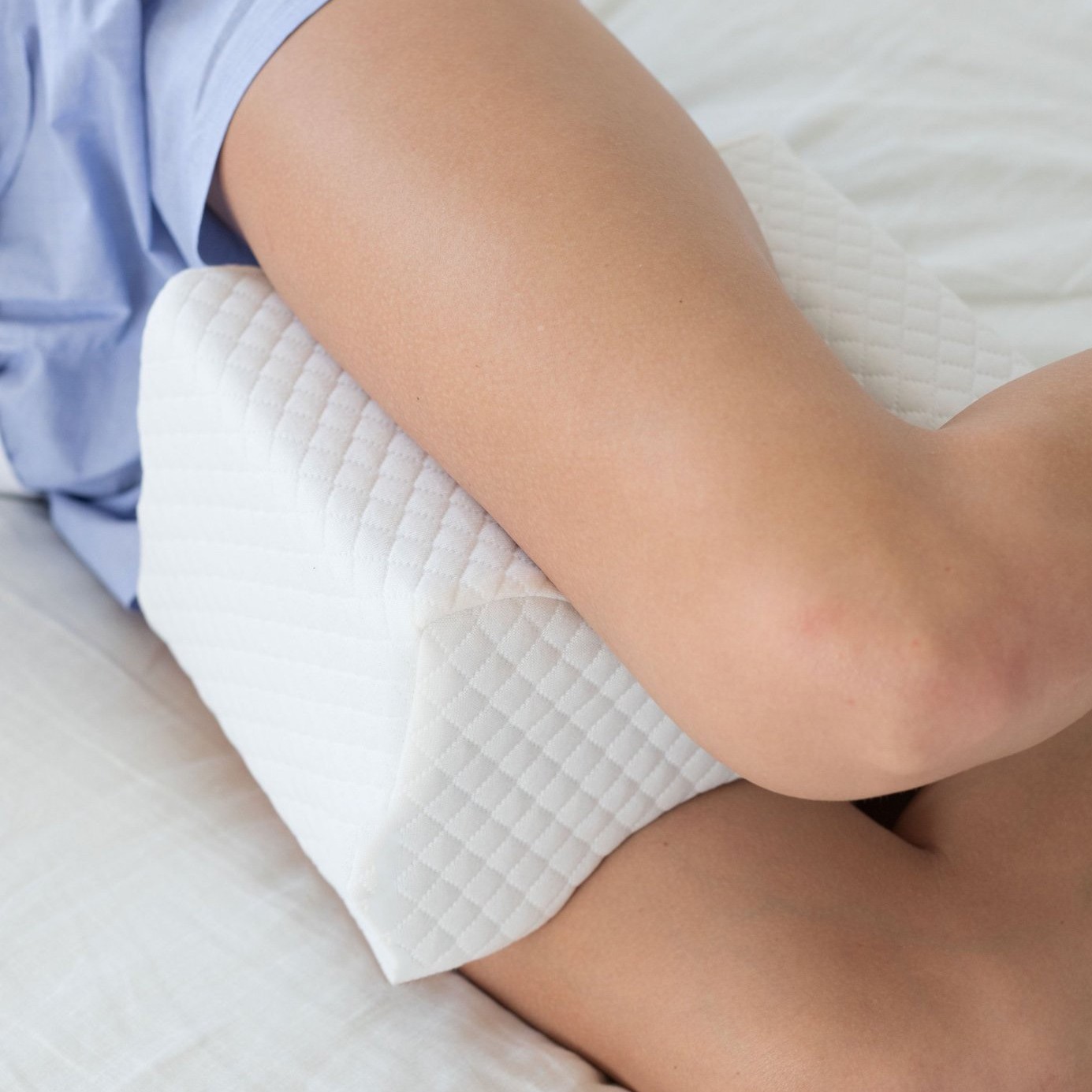 KEY BENEFITS:
✔️ PAIN RELIEF, HEALING, AND SUPPORT — Relieves sciatic nerve, hip, knee, ankle joint, and lower back pain and can also reduce pain from bursitis, osteoarthritis, surgery, and pregnancy.
✔️ ERGONOMIC DESIGN — The contour promotes hip alignment for side sleepers, and aligns your legs, hips, and spine to encourage improved blood circulation. It can be used between the legs, thighs, ankles, and knees and will not flatten over time.
✔️ MEMORY FOAM — Made of premium 100% elastic memory foam that provides firm support and long-lasting comfort. It conforms to the exact shape of the leg for a natural, comfortable fit.
✔️ BREATHABLE COVER — The zippered no-sweat hypoallergenic cover keeps you cool and is machine washable so you can clean it at your own convenience and whenever is necessary.