Description
Find your sweet spot! The U-shaped pillow is specifically designed to provide added support and comfort during pregnancy!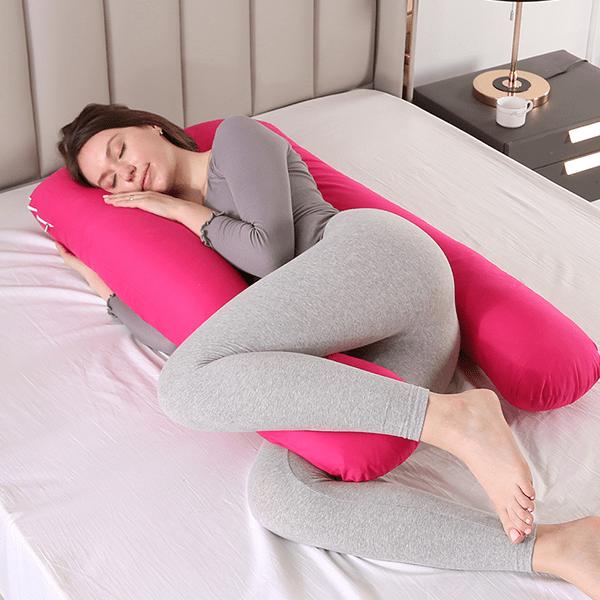 During the nine months of a woman's pregnancy, many changes happen to a woman's body to bring the baby into this world. Women go through pregnancy-related discomfort like heartburn, backache, body ache, and difficulty in sleeping. That's why pregnant women need a special type of body pillow, like this pregnancy pillow, to support their bodies. Pregnant women are advised to sleep on their left lateral side because it promotes blood circulation and helps in the baby's breathing. So, you can sleep comfortably and soundly at night.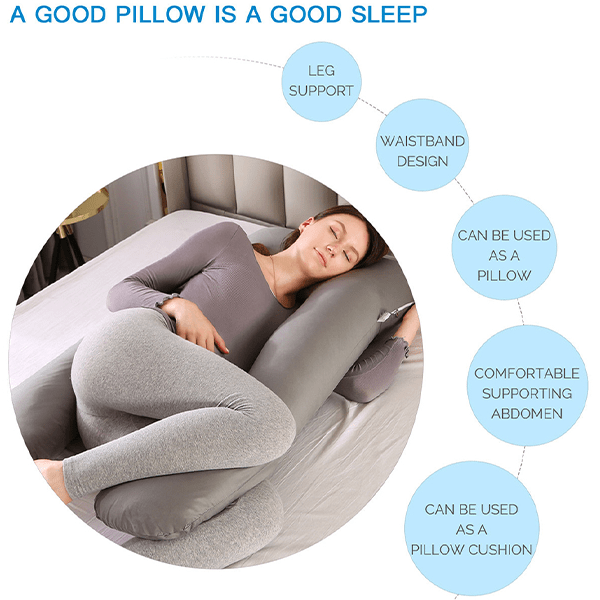 It conforms to the contoured body-shaped design that can bring a comfortable experience of sleep. The unique design follows the human body's natural shape, an oversized U-shape, and is long enough for you to stretch out and support both sides of your body. This pillow is designed to replace the needs of multiple bed pillows and help support your head and neck to your back, belly, knees, leg, and feet.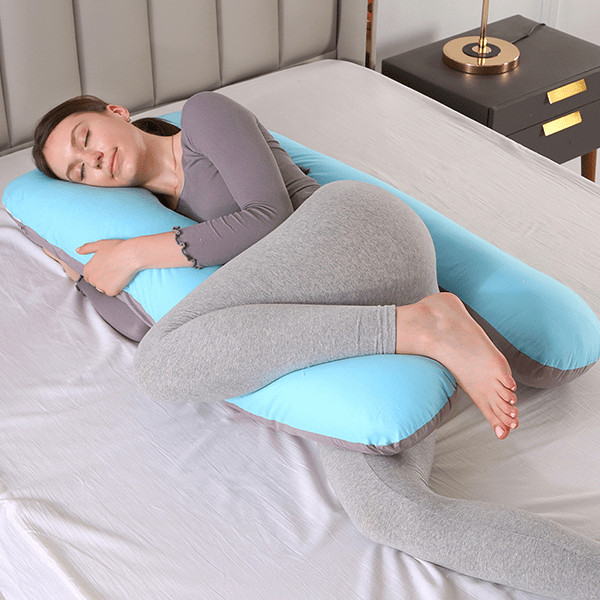 This U-shaped pillow is made from a soft and smooth material that is healthy and environmentally friendly. It can help pregnant women to avoid gastric reflux, back pain and eliminate tossing and turning. Finally, this body pillow can suit everyone — it's not only for pregnant women, and it's also can be comfortable for everyone eager for better sleep, especially for side sleepers.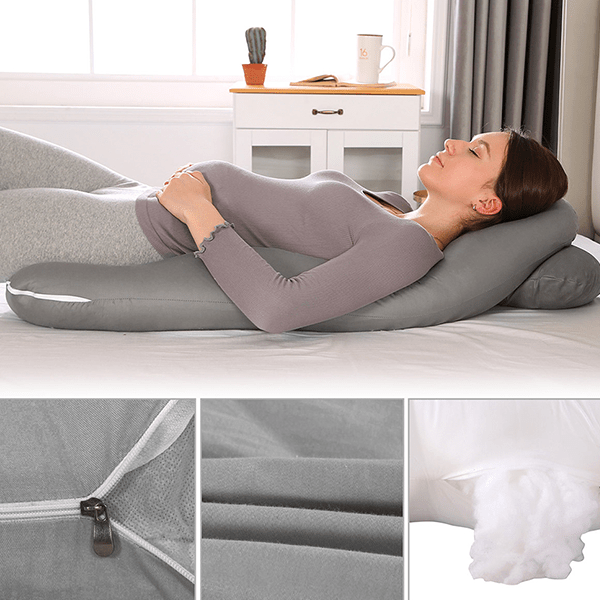 ✔️ HEAD TO TOE SUPPORT — The pillow is long enough for you to stretch out and provides equal support to both sides of your body. The hourglass inner shape contours to your body while aligning your hips for neutral joint positioning.
✔️ DISCOMFORT RELIEF — Helps with the discomfort associated with pregnancy, sciatica, fibromyalgia, gastric reflux, back pain, ankle pain, and more.
✔️ COMFORTABLE SLEEP — The pillow cradles your body to help eliminate tossing and turning while keeping your neck, shoulders, back, and hips aligned. The unique design replaces the need for multiple pillows and provides ultimate sleeping comfort.
✔️ SERVES AS A BREASTFEEDING PILLOW — The best thing about this pillow is that you can use it even after you give birth. Wrap this pillow around your waist and tuck it under your elbows when you are breastfeeding. This pillow also brings the baby closer to your breasts, so you can easily adjust your hold on your baby while you are feeding.