Do you want to finally sleep well and get rid of daily anxiety and stress? The weighted blanket is for anyone who wants to relax!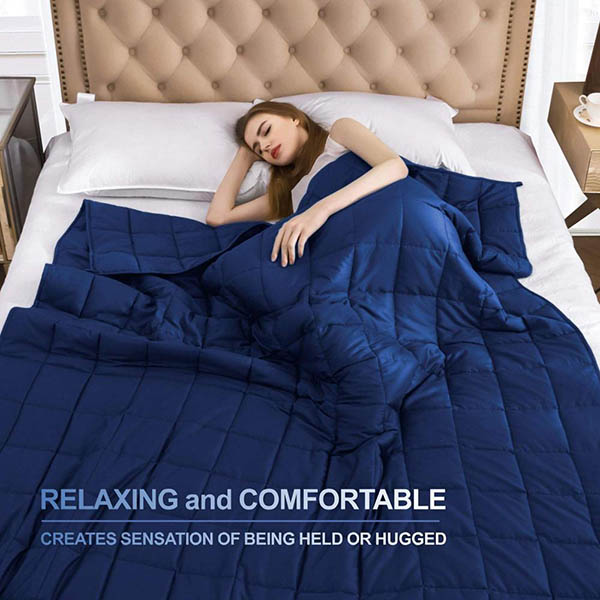 The original weighted blanket offers a natural way to help calm your body for a restful night of sleep. 100% cotton, comfortable and soft to the touch, delicate texture, skin-friendly material — it all helps to decompress and provide comfort.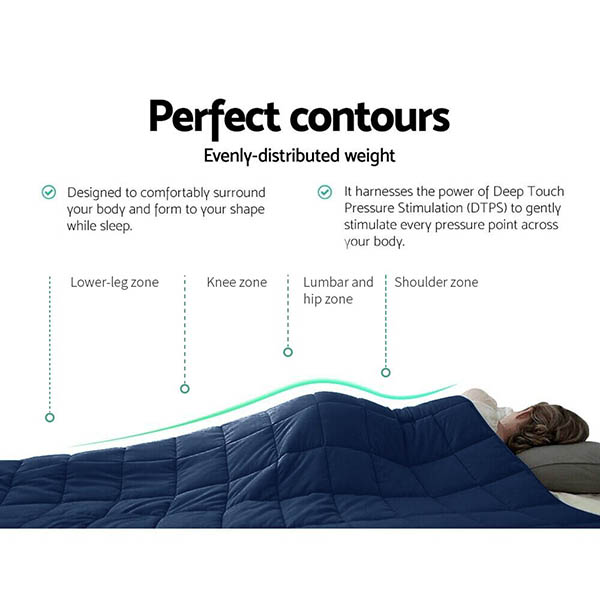 The all-natural, durable weighted blanket ensures the warmth and comfort of a hug. It gets its weight from glass micro-beads that are evenly distributed throughout. Their gentle pressure reduces tossing and turning while encouraging deep relaxation. Weighted blankets can help you sleep while enhancing feelings of relaxation, wakefulness, and serenity.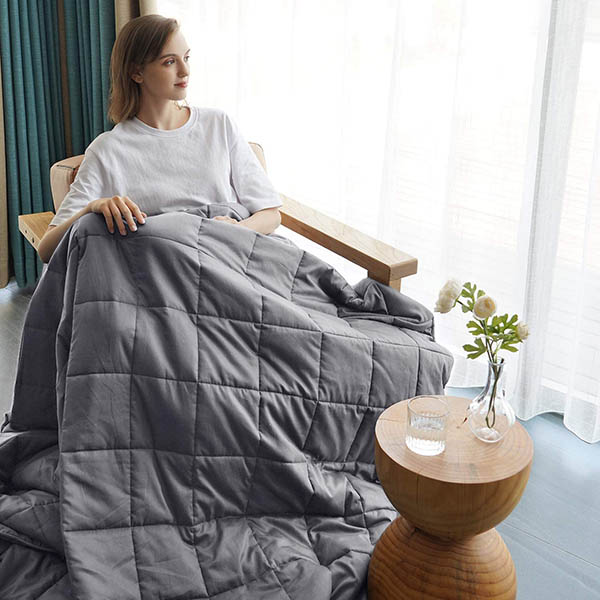 What's the main plus of this weighted blanket? How can it help you sleep deeper and calmer? According to the experts, a weighted blanket may increase your serotonin levels, thereby increasing your body's internal sleep regulators, stimulating you to fall asleep easier and stay asleep easier. A weighted blanket will use the effect of gravity to hold you in place easier, mimicking a feeling of being held that is known as deep touch pressure.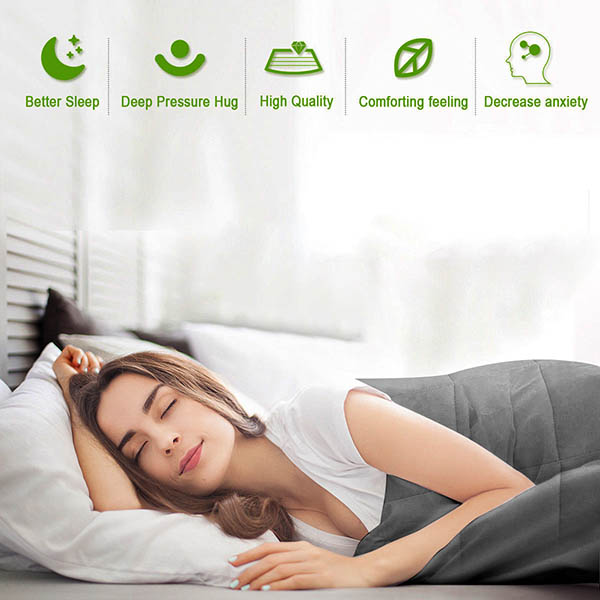 ✔️ SLEEP DEEPER — When you sleep under the weighted blanket, you feel like you are wrapped in a cocoon. You can focus on the present moment, which makes falling asleep much easier. You'll never wake up during the middle of the night and feel refreshed in the morning.
✔️ EASE STRESS & ANXIETY — Promotes a "deep-pressure therapy" – the pressure from the blanket can increase serotonin, a chemical in your body that makes you feel happy and calm.
✔️ TEMPERATURE-REGULATING — Ultra-soft microfibre is usually more breathable than synthetic fibers. It wicks moisture away from your body and radiates heat to help prevent overheating.
SIZE GUIDE
Please choose the blanket weight of about 8-12% of your body weight.
Queen size:
153cm x 203cm 9kg — Suitable for adults of 72-110kg
Full size:
122cm x 183cm 7kg — Suitable for kids and adults of 45-72kg