Support for Your Growing Pregnancy with the Maternity Belly Band!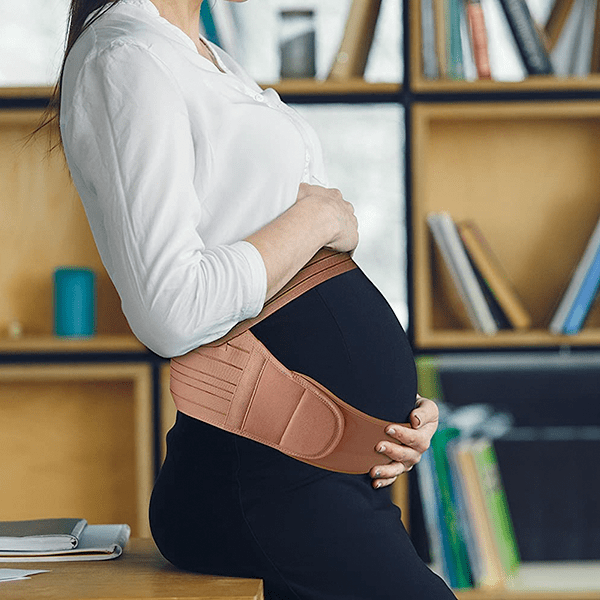 Maintaining a healthy pregnancy requires a lot of physical and emotional support. Our belly band provides pregnant women with the necessary support to help them through their journey from beginning to end. It can stabilize your pelvis and improve your balance. Moreover, our belly band reduces the pressure that is applied to your back which also helps prevent pain in that area.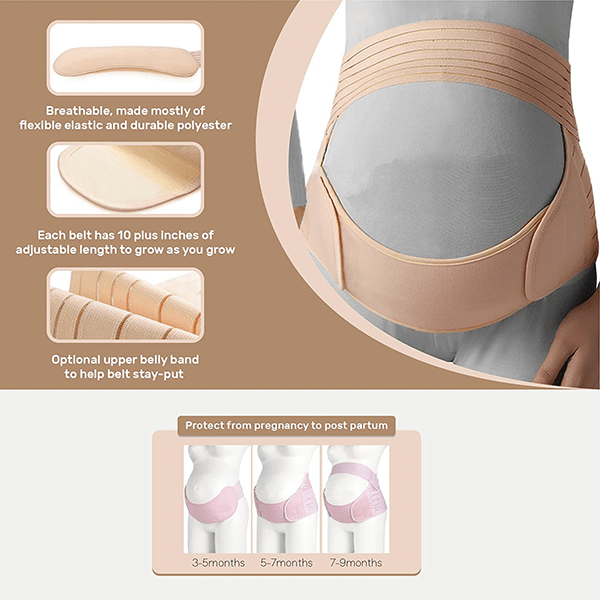 Our belly band is used to provide comfort during pregnancy. This band helps to ease the pain of carrying your baby and helps you maintain an active lifestyle without putting excess stress on your back, ankles, or hips. What is more, it also helps with bladder control by supporting your entire core and pelvis region. This prevents strain on the pelvic floor which increases circulation to this area allowing for optimal functioning capabilities.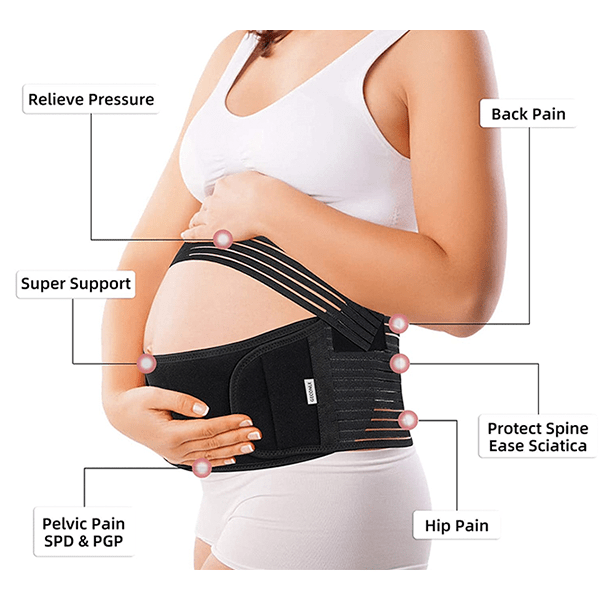 Our maternity belly band is made of a high-quality blend of polyester and elastic. The material is absolutely breathable and provides the optimal level of comfort and support. It is light in weight but heavy in benefits! You can wear it beneath or over clothing for discretion and comfort during any activity such as walking, gardening work, household chores, and so on.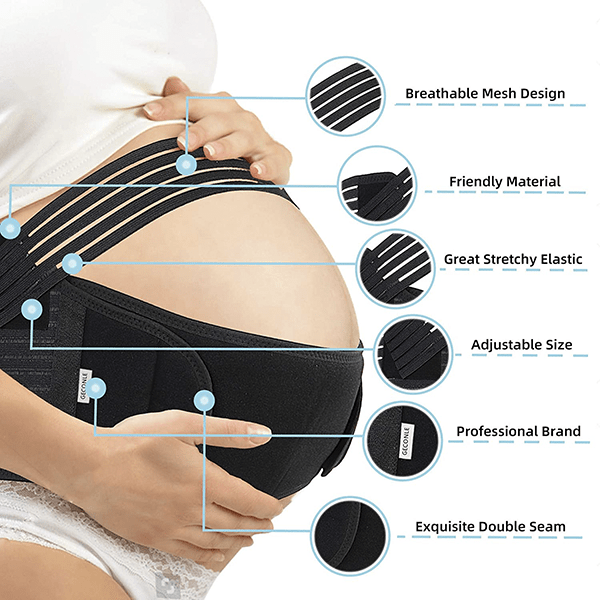 How to use:
Firstly, wrap the abdominal attachment around your waist. Position the pad so it is centered under the abdomen. Secondly, attach the band to the pad and loop it around your back. Finally, in order to help keep the support in place and prevent it from sliding down, stretch the top strap over your stomach and attach it to the opposite side for even greater lift and support.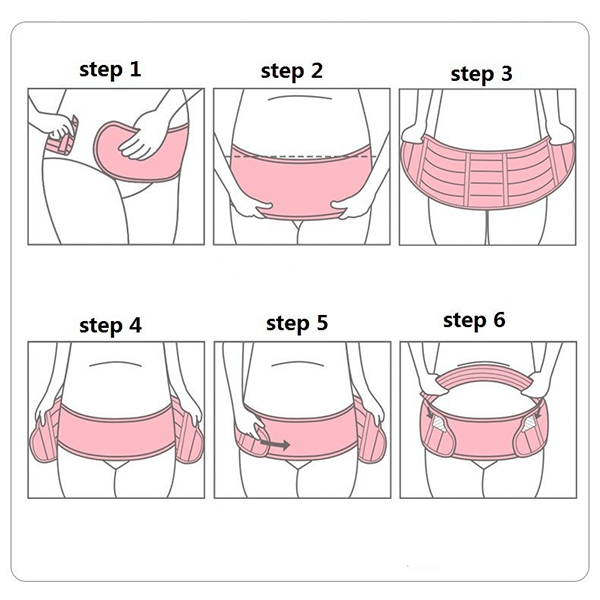 KEY BENEFITS:
✔️ REDUCES BACK & LOWER BODY PAIN — Our belly band helps protect your lower back and hips from strain, fatigue, numbness & pain by supporting your growing tummy.
✔️ PREVENTS MATERNITY STRETCH MARKS — This belly band helps protect skin elasticity and reduce the appearance of stretch marks by preventing skin stretching and damage during pregnancy.
✔️ BLOCKS SWELLING — This support band can be used after giving birth as a post-surgery compression garment that provides relief for those suffering from diastasis recti or hernia incision site.
✔️ IMPROVES POSTURE — This maternity band helps you maintain good posture while shaping your waistline and smoothing your back.