Enjoy the coolness of mood-creating mini air conditioner and don't worry about electricity bills!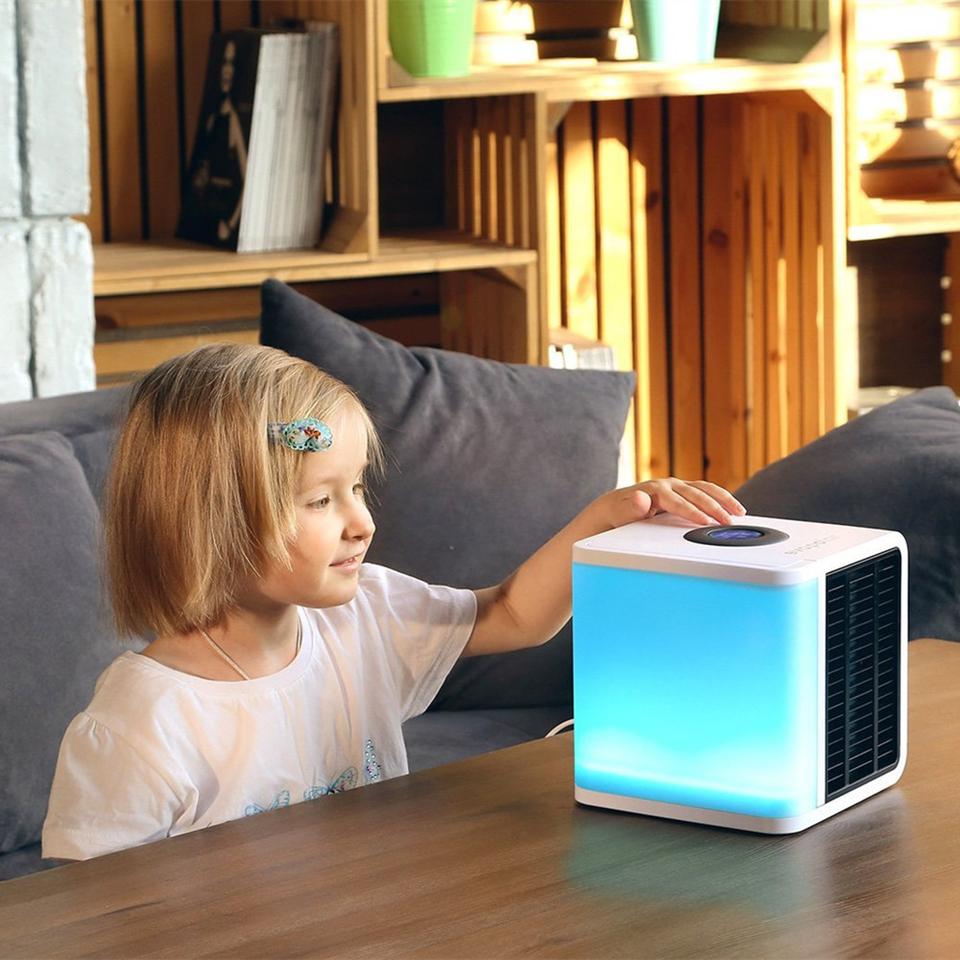 This lightweight, portable air conditioner is the ideal low-power solution for your cooling needs. Using natural evaporative technology, it provides cool and optimal home comfort. This item is especially beneficial for a hot and dry climate. The 3-in-1 mini air conditioner cools, humidifies, and cleans dust particles from the air for healthier breathing. It easily transfers hot, dirty air into cool and fresh. Plus, thanks to the small size, this mini air cooler is easy to carry around and doesn't take up much space. You can use it indoors or outdoors. Stay cool on the go!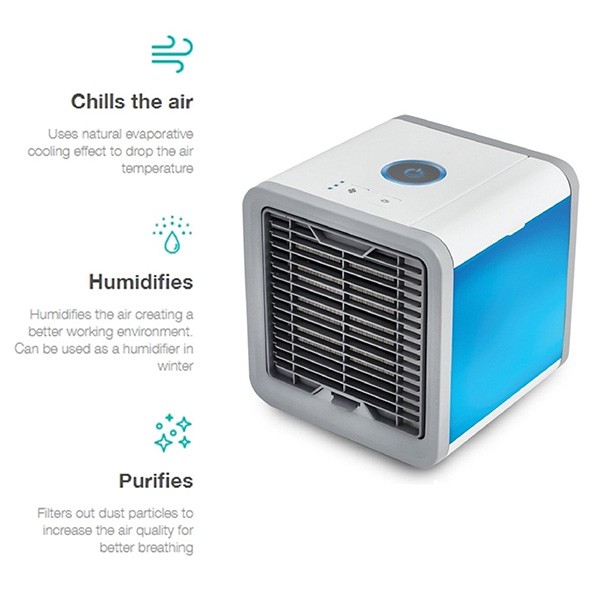 Small yet powerful air conditioner boasts a fast cooling feature. It helps bring down the ambient temperature in the room by passing air through dampened cooling pads. The large water tank provides easy refilling and allows to add small ice cubes for extra cooling. The air cooler features 3 fan speeds all with a one-touch operation. Another advantage of this portable conditioner is that it's USB-powered for multi-use functionality. From car chargers to power banks. It's the best choice for the bedroom, children's room, office, or even outdoor picnics. Enjoy the naturally cooled breeze and humidified air anywhere!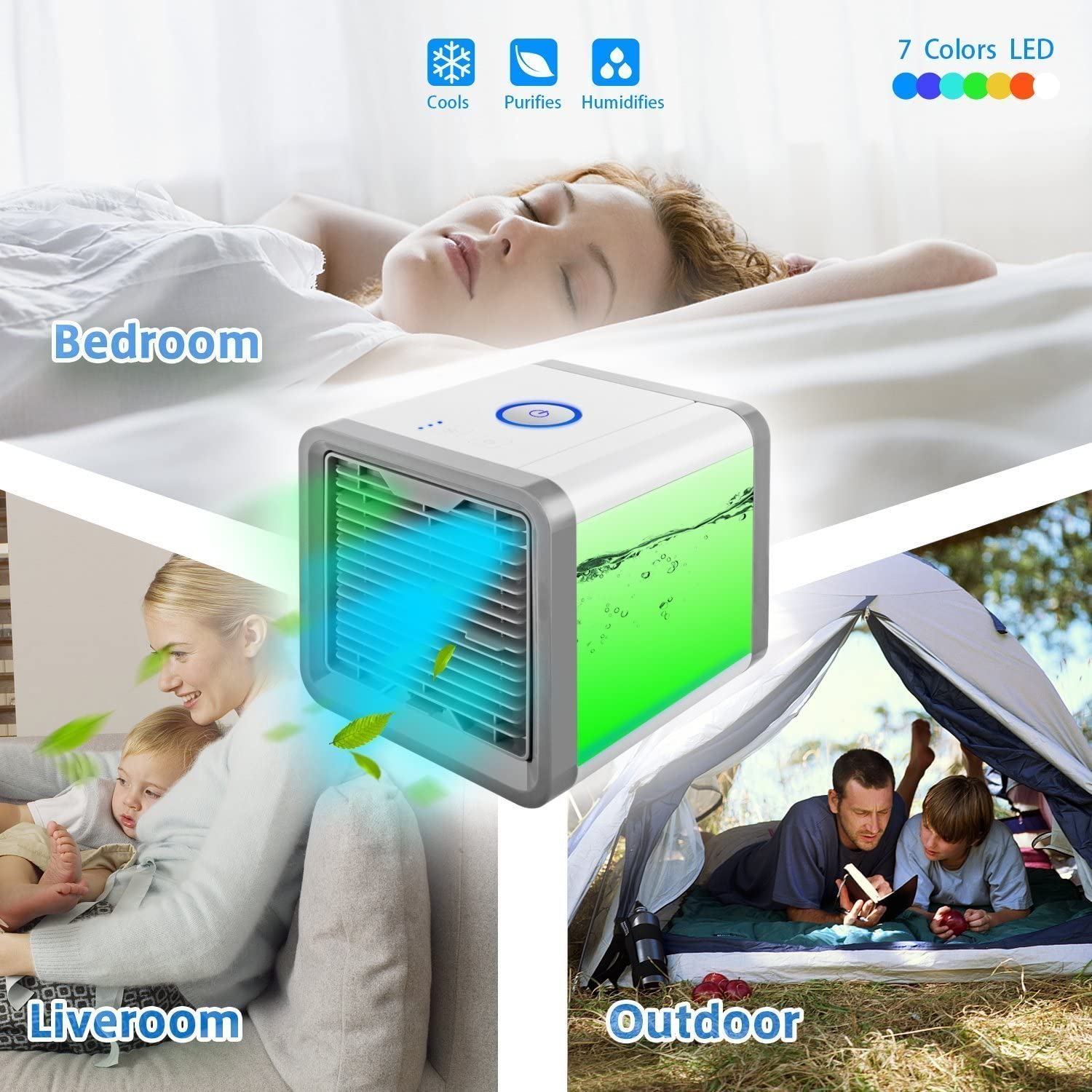 What's more? It is not only a personal air cooler but also the LED mood light. The mini cooler features 7 soft colours to help bring you in a good mood or create a romantic atmosphere. You can also long-press to fully turn off the LED light.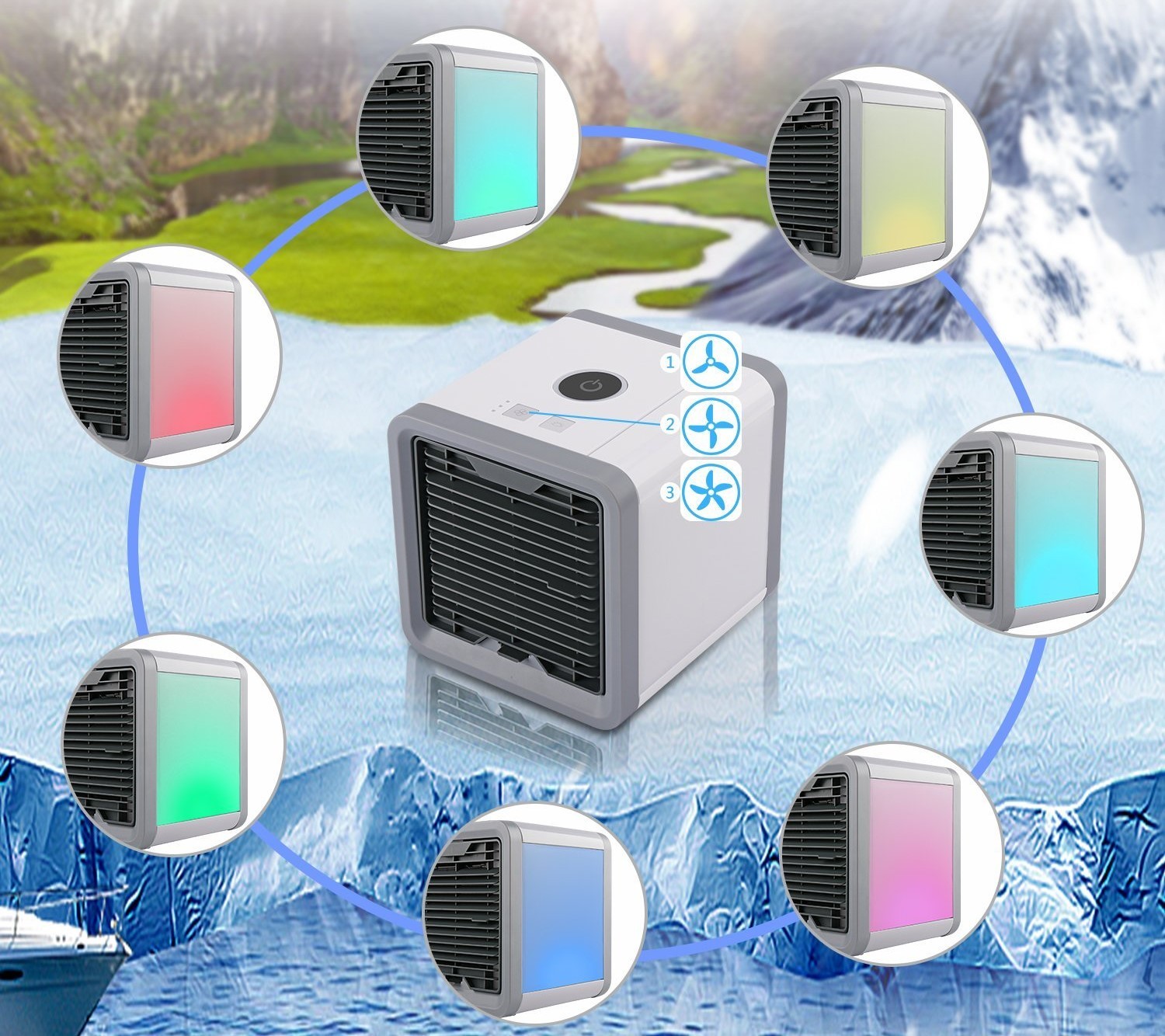 ✔️ EFFICIENT COOLING — Warm air is drawn in, passed through a moistened filter, and blown out as cooler air to refresh and revitalise naturally.
✔️ EASY OPERATION — It's simple to set up and use. Just pour water in the tank, plug it in, and enjoy.
✔️ PORTABLE — It's lightweight, portable and USB-powered, so you can use it indoors or outdoors.
✔️ NOISELESS — The sound is very quiet during operation and will not disturb you when you work or rest.
The packing list includes:
1 * Personal Air Cooler
1 * USB Cable
1 * User Manual