Tired of discomfort and soreness in your lower back? This Lumbar Back Support Brace relieves back pain and allows you to move with ease!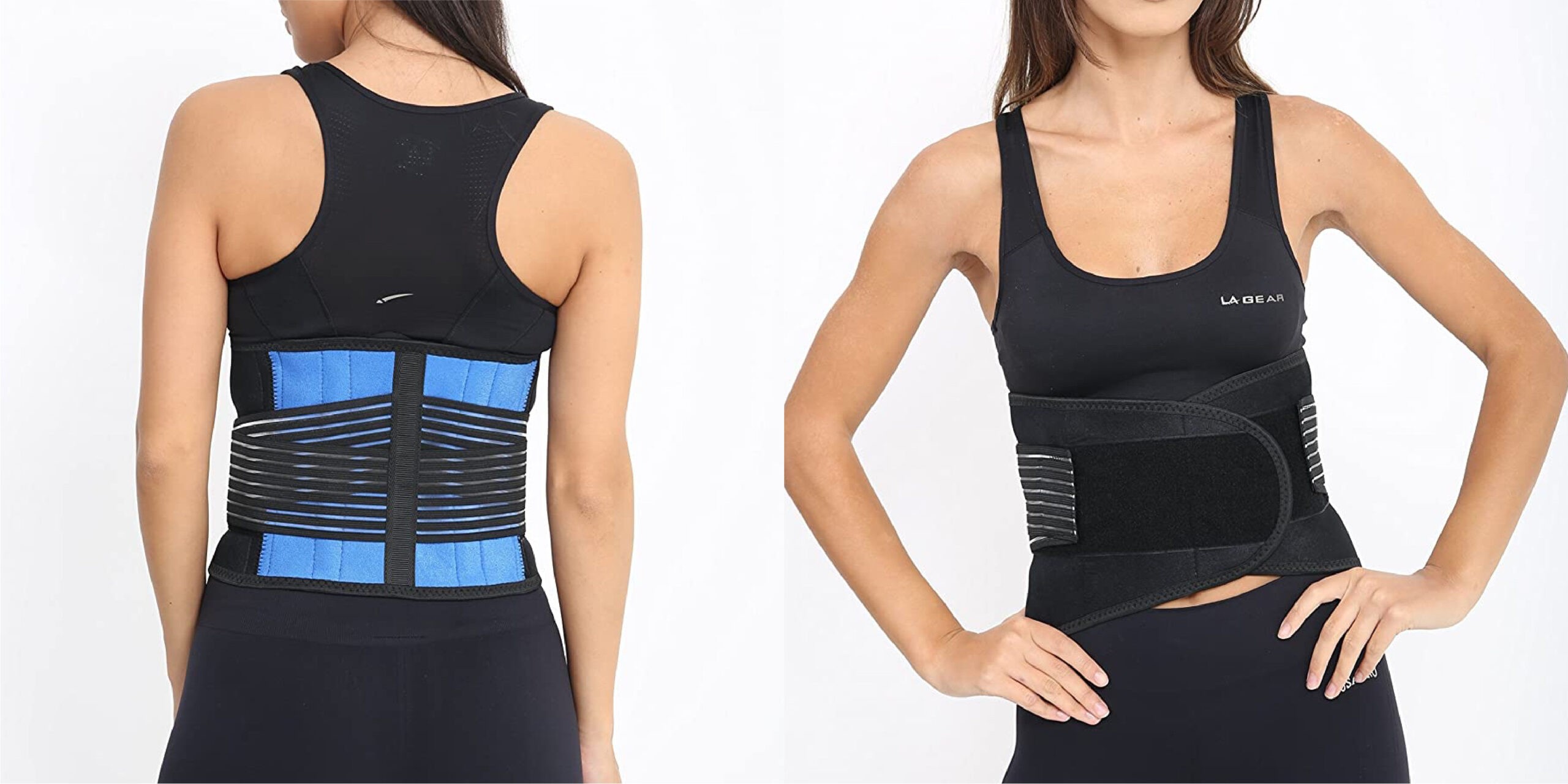 Whether you are recovering from an injury, feel extreme lower back pain, or are required to wear a brace for a medical purposes, our Lumbar Back Support Brace is the perfect companion for you. It provides support to your back, helping to relieve the back pain that comes from injuries, everyday stress and strain, chronic conditions and lifting heavy objects. The brace promotes required compression and stabilization for the lower back, relieving pain associated with acute and chronic lumbago, sciatica, herniated discs, sprains and strains, chronic muscular weakness, and other conditions causing pain and discomfort in the lower back, and requiring moderate to firm back muscle support.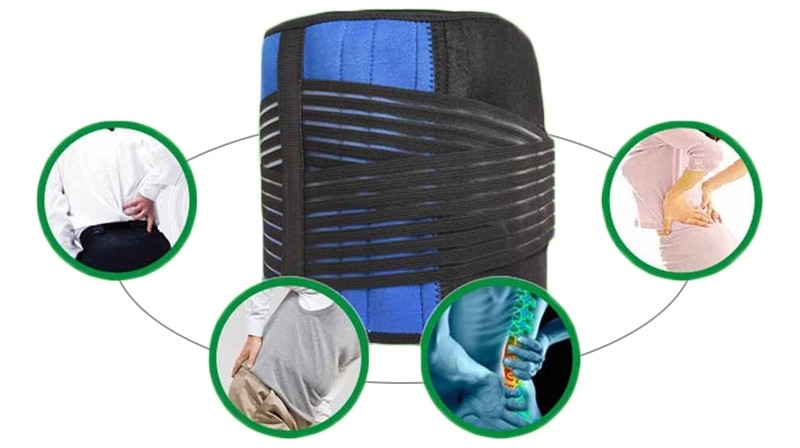 The lumbar back brace helps you:
Ease back pain

Keep your back straight and align your spine

Immobilize injured areas and assist in recovery

Relieve strain and pressure on the spine while doing some housework or heavy lifting

Improve your posture

Enhance blood circulation
Prevent re-injury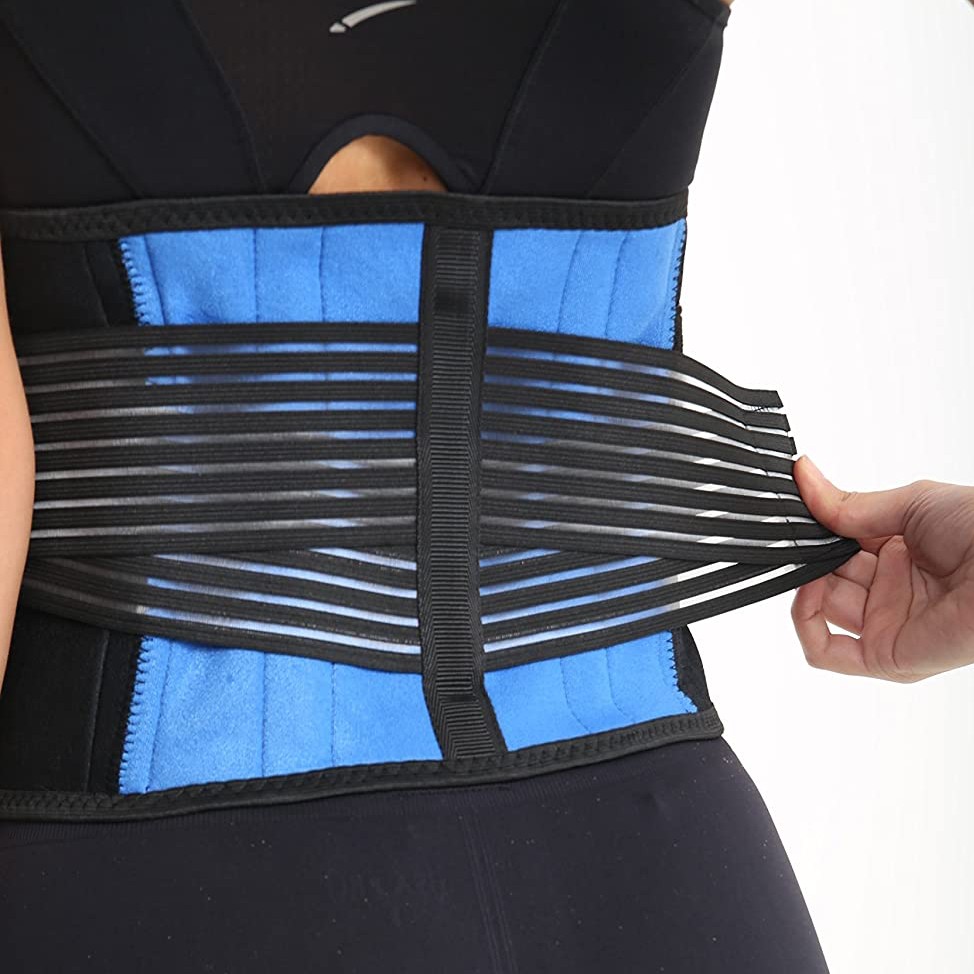 The support belt is made of highly elastic fabric on the outside that conforms to the natural curvature and supports the lower back, promoting muscle relaxation and proper alignment of the spine while the inner wrap of neoprene fabric ensures comfort and heat retention. The warmth provided by the high quality neoprene helps to ease back muscle spasms and lower back pain associated with a herniated disc and spinal stenosis.
The design of double pull mechanism provides abdominal support to help the spine take weight off the lower back. This means less pressure is placed on the spine, ligaments, muscles, discs and other injured areas to allow faster recovery and enhance stability. The elastic criss-cross bands provide consistent compression while the hook and loop adjustment straps allow you to choose the fit that feels best. This way the brace delivers support whether you're doing your daily routine around the house or spending hours on your feet at work, so you can finally move without pain.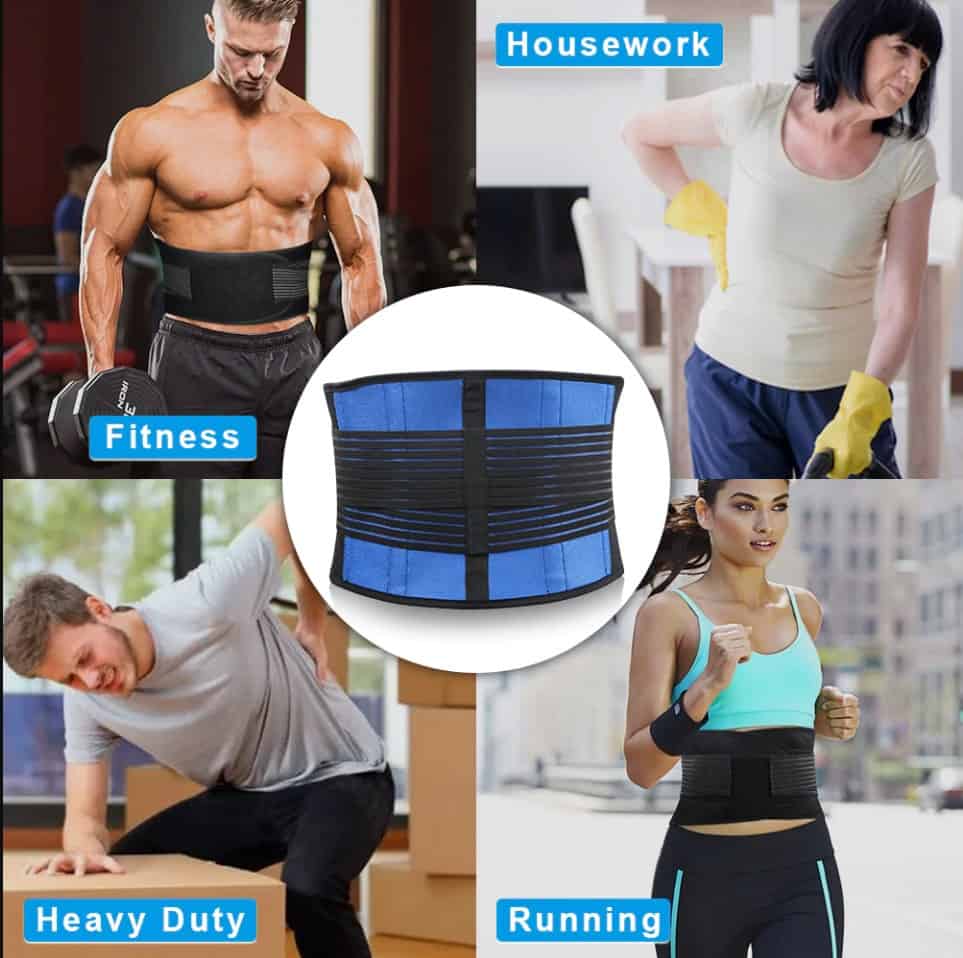 CHECK SIZING CHART
To make sure our support brace will work perfectly for you, be sure to check the sizing chart in the information below and choose the proper size in the menu.
S: 90cm*22cm / 35.4inch*8.66inch  ;  Waist: 60-83cm / 23.6-32.6inch
M: 100cm*22cm / 39.4inch * 8.66inch ;  Waist: 77-93cm / 30.3-36.6inch
L: 110cm*22cm / 43.3inch * 8.66inch ;  Waist: 90-103cm / 35.4-40.5inch
XL: 120cm*22cm / 47.2inch * 8.66inch ;  Waist: 100-113cm / 39.3-44.4inch
XXL: 130cm*22cm / 51.2inch * 8.66inch ;  Waist: 110-123cm / 43.3-48.4inch
3XL: 140cm*22cm / 55.1inch*8.66inch ;  Waist: 120-133cm / 47.2-52.3inch
4XL: 150cm*22cm / 59inch*8.66inch ;  Waist: 130-143cm / 51.1-56.2inch
5XL: 160cm*22cm / 62.9inch*8.66inch ;  Waist: 140-153cm / 55.1-60.2inch
6XL: 170cm*22cm / 66.9inch*8.66inch ;  Waist: 150-163cm / 59-64.1inch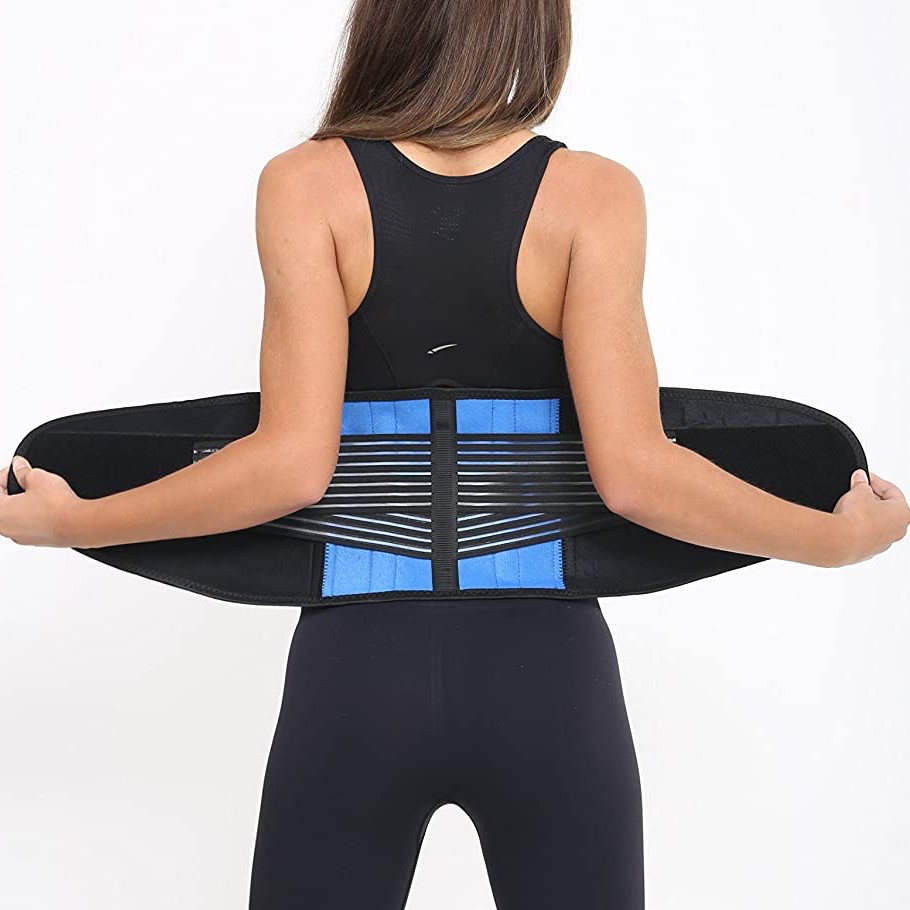 ✔️ FULL SUPPORT FOR LOWER BACK — Ensures secure customized fit, added compression and stable dynamic support, while allowing for a comfortable range of movement via its flexibility.
✔️ PAIN RELIEF — Provides lasting relief from lower back pain and other conditions such as herniated discs, sciatica, scoliosis and degenerative disc disease.
✔️ FAST RECOVERY — Through its double pull design, the brace keeps all of your injured muscles, ligaments, and tendons in place, allowing those injuries to heal while you remain active. 
✔️ BETTER POSTURE — Gives you extra lumbar back support by keeping your back in an upright and extended position. It helps facilitate good posture and keeps you from sitting in a slouched position
✔️ COMFORT & DURABILITY — Suitable for men and women, and helps provide the best comfort with its unique curved side design. The construction of the moisture-wicking fabric evenly distributes pressure and impact, keeps your back dry and comfortable during physical activity, and provides stability without restricting essential movement.