Wake up feeling refreshed and free from cervical pain with the innovative Nygex memory foam pillow!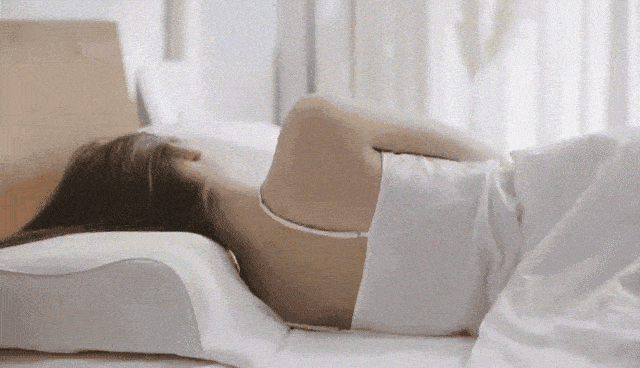 Whether you suffer from neck pain or simply want a comfortable pillow, look no further. Our orthopedic pillow will support your spine and help you get a better night's sleep. It's designed to combat all the reasons you never get full 8 hours of sleep — from eliminating painful pressure points to reducing snoring.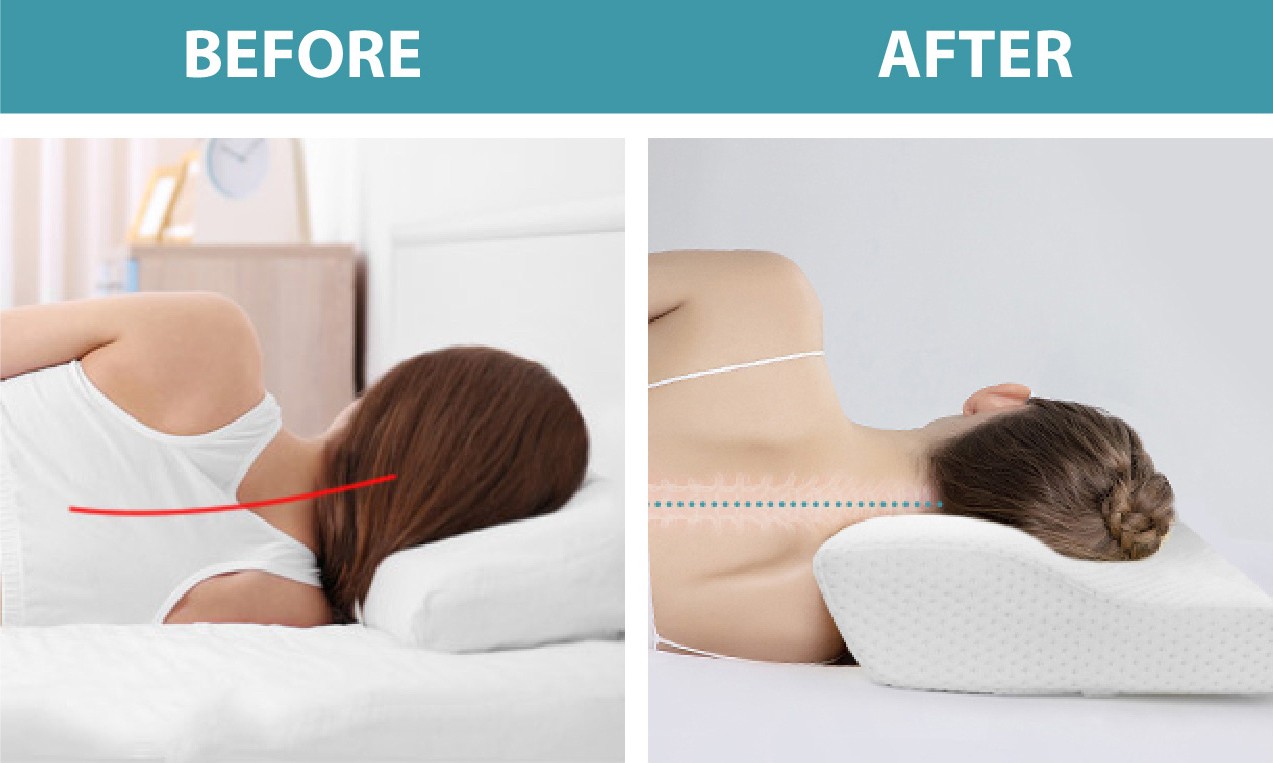 The pillow is professionally designed and sculpted with 100% pure memory foam. It perfectly supports your neck, head, and the natural curve of your cervical spine as you rest. A wavy design holds the contour of your head and neck. It helps distribute weight evenly, relieving pressure and helping with neck and back pain. A memory foam pillow may also be a benefit to those with sleeping problems as there is less tossing and turning. It leads to sound, restful sleep.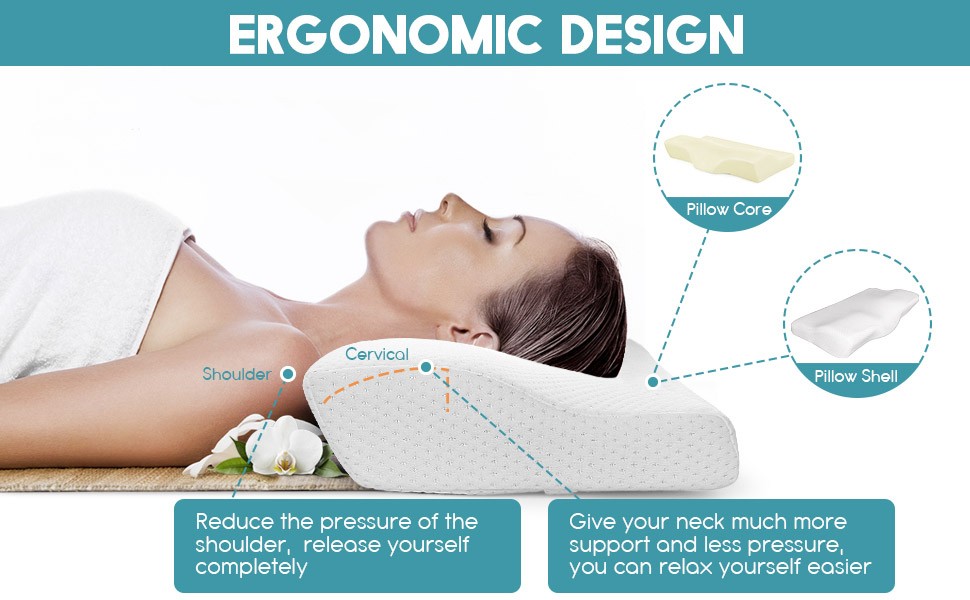 Memory foam is a primary material to help improve the quality of sleep and comfort. Apart from contributing to proper spine alignment and combating neck pain, it is a:
hypoallergenic,
anti-microbial,
dust mite-resistant,
mold and mildew-resistant,
moisture and heat-resistant,
highly resilient material guaranteed to be free of chemicals and toxins you really don't want to sleep with.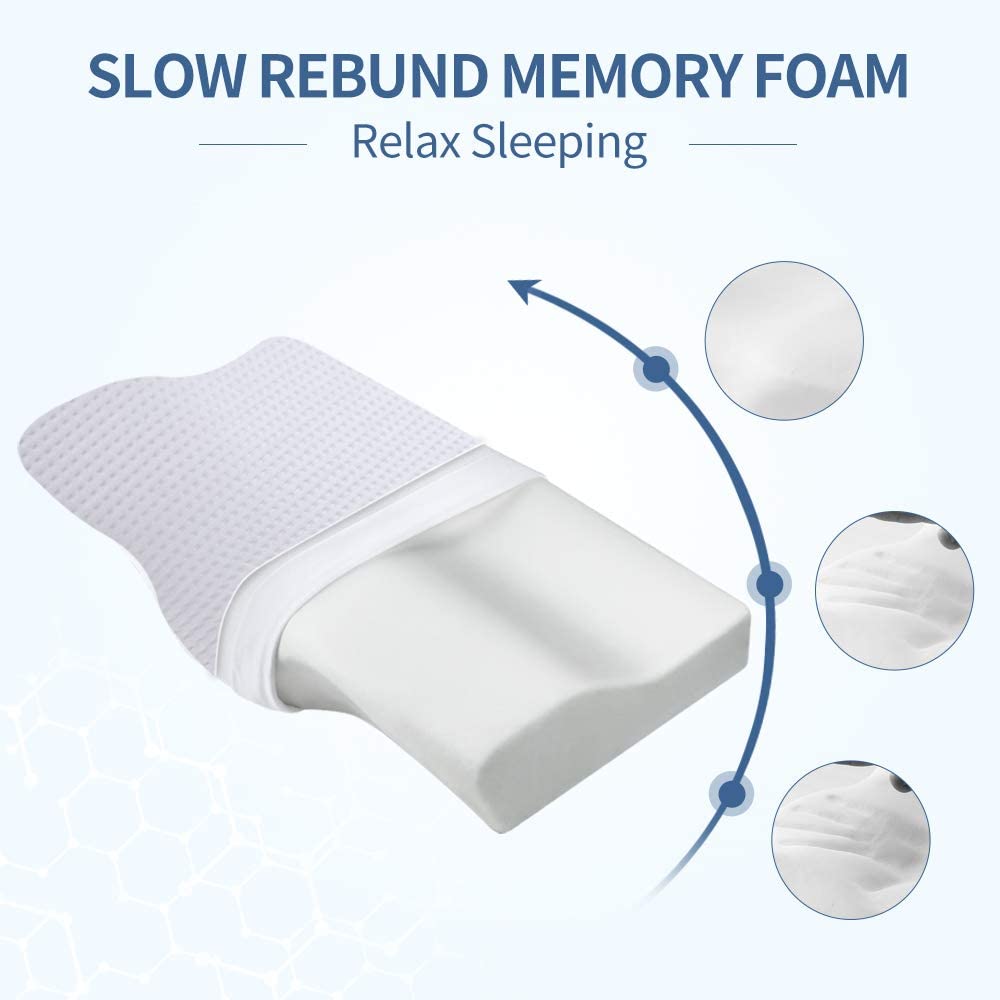 Due to memory foam, this orthopedic pillow for neck pain never loses its shape. It conforms closely for targeted pain for pressure relief around the neck and shoulders. Plus, the innovative, temperature sensitive foam adjusts to your body's heat and weight to keep you cool and comfortable when sleeping.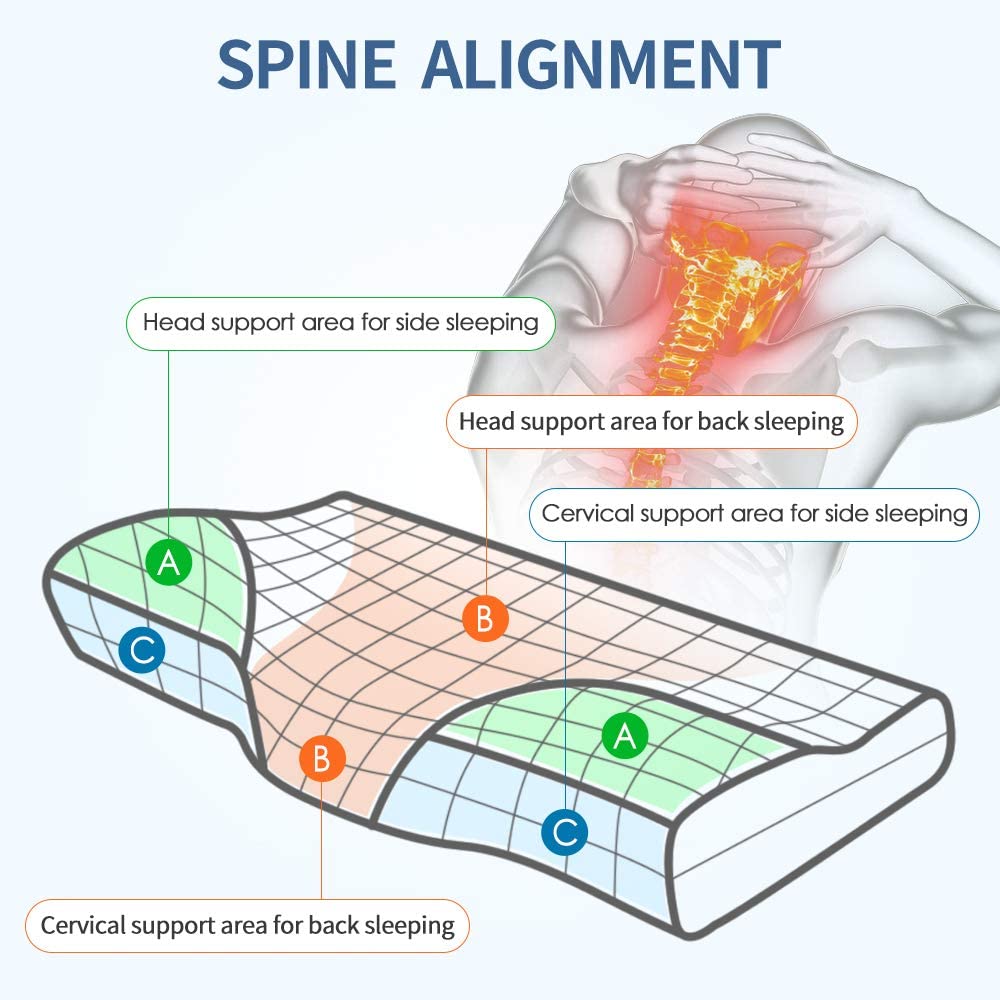 The contour pillow is the perfect choice to give you that added comfort when you sleep in your bed. It cradles your head and neck, and reduces tension in your body after a long day of work. Our cervical pillow accommodates a variety of sleep positions. Whether you prefer sleeping on your back or are among the side sleepers, the needed support for your neck is the same. Treat yourself to a restful sleep you deserve!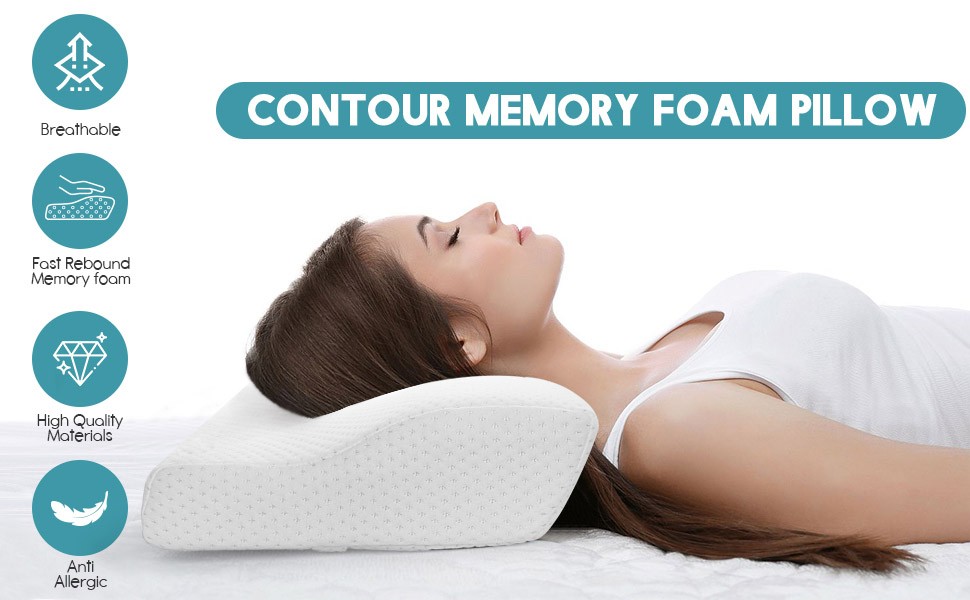 ✔️ HYPOALLERGENIC & SAFE — Naturally manufactured using hypoallergenic material. It's especially recommended for patients with asthma as it helps prevent the growth of bacteria, causing dust allergies and skin rashes. That makes it safe for you and everyone in your family.
✔️ COMBATS NECK, SHOULDER & BACK PAIN — Follows the natural curve of your head and neck to keep them aligned with your spine properly. It helps to reduce chronic neck pain and soreness. The contour shape relieves the discomfort of shoulder and back, and lets you regain vitality during sleep.
✔️ HELPS WITH SNORING — A regular pillow tends to tilt your head in an incline. This causes an obstruction in the airway which results in snoring related problems. When the head is aligned with the neck and spine, the airways are able to remain open and allow for proper respiratory function.
✔️ ADJUSTABLE & IDEAL FOR ALL SLEEP POSITIONS — Quickly adapts to the body so you can find the level of firmness and fill that works best for you. Whether you sleep on your side, on your back, or on your stomach, the pillow keeps your spine aligned naturally. Thus providing a supportive, pressure-relieving cradle.
✔️ WASHABLE PILLOW CASE — Comes with a soft, comfortable and zippered pillow cover. It can be easily removed for laundering to prevent stains and prolong the service life of the pillow.
✔️ DURABLE — On average, you can expect a memory foam pillow to last from 4 to 10 years.